HGiG offers production and distribution guidelines.
by Bob Raikes
Sony and Microsoft have formed the HDR Gaming Interest Group (HGiG) and have invited TV game developers, hardware manufacturers, and others to participate in an effort to improve the HDR gaming experience. The proposed initiatives will also change how a game console and TV interoperate, and could be extended to PC gaming, and maybe even mobile devices.
The group entered the public eye earlier last week when it hosted a workshop in Vancouver, where it shared new HDR best practices and provided several demonstrations of HDR gaming.
A better HDR gaming experience
High Dynamic Range (HDR) promises to be one of the most significant gaming developments in recent years. Strange as it may seem, Sony and Microsoft, fierce rivals in the gaming console space with their PlayStation and Xbox consoles, believe content can look even better.
The HDR Gaming Interest Group (HGiG) is proposing a draft of its HDR Game Content Production and Distribution Guidelines that says, "will help optimize the consumer gaming experience when playing game content in high dynamic range." Volunteering companies in the gaming and TV display industries are jointly developing the guidelines.
The group says it intends to further investigate additional best practices for improved technical standards relating to HDR gaming and plans to improve on the guidelines.
On August 15th, HGiG hosted a workshop in Vancouver, Canada to present the new guidelines and showcase HDR demonstrations. Many participants from the gaming and TV display industry joined the workshop. HGiG says it will further analyze consumers' HDR gaming experiences and set directions for future improvements.
The guidelines are available for download, but the guiding principles are:
Acknowledge difference: There is a wide variance in how HDR content is processed in HDR displays, and the assumption that "displays perform exactly the same" cannot be taken. Instead, each display's HDR capability should be utilized to the full extent.
Consistent and fair gameplay: Game design creative intent (e.g., a zombie appearing from the dark, an enemy shooter silhouetted in blinding light) needs to appear the same for consistent game playability, regardless of display performance differences.
Forward compatible: The existing HDR game experience should not be degraded, but maintained or even enhanced with the improvement of future HDR display performance.
Easy to use and practical for developers and consumers: Practical and easy-to-use approaches must be prepared for game developers and consumers. For example, any processing should not consume resources that may affect real-time processing; and complicated manual setup operations (e.g., in-game calibration) should be avoided.
Companies in the group include: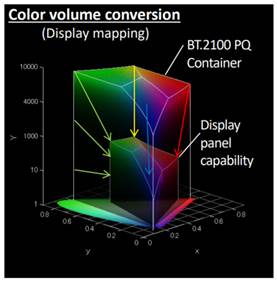 HGiG is a volunteer group of companies that will meet to specify and make available guidelines to improve consumer gaming experiences in HDR. HGiG will rely on Standards Development Organizations (SDOs) to develop relevant standards and will seek to establish liaisons with such SDOs.
The guidelines and recommendations from the group and a definition of what they are designating HDR can be found here.
The group outlines its mission further as "HDR gaming further immerses gamers into the content and has become a strong trend in the industry but the results are not yet optimal that in some cases can impact gaming experiences."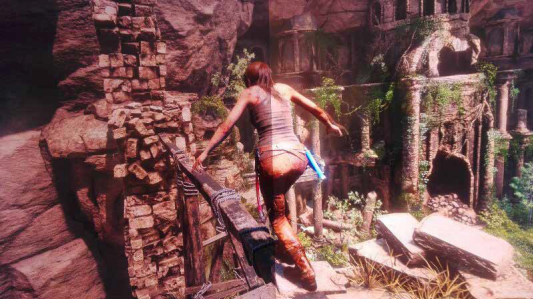 The org continued, "With a variety of HDR formats across TV displays, volunteering companies joined together to discuss how gaming experiences can provide a more immersive experience through HDR and collaboratively identified a set of best practices for HDR game content developers, game platforms as well as for TV display manufacturers. As a result, HDR content, combined with optimized game platforms and TV displays will be able to further leverage HDR technology for a truly immersive gaming experience. This collection of best practices proposed in the guideline will be easy to implement and will also support improved operability."
What do we think?
All new 4K TVs are being offered with HDR. All gaming content creation and game engines have had HDR color channels for quite some time. All GPUs have 10-bit color capability for years. So this is really a kind of an "Oh, yeah" movement and moment. The problem is that this is not a retro-active spec, it will only be realizable on new TVs, and the latest consoles. HDR PC monitors are just starting to enter the marketplace, and the few we've tested leave us unwilling to go back to 8-bit color.

The problem with this initiative is we couldn't find a hard specification for the nits required to qualify as an HDR display or system. Within its guidelines (see link above) the nits range from 1,000 to 10,000. In TV land, there are four competing HDR proposed standards: HDR10 (which is the default standard for 4K Ultra-HD Blu-ray disks, and has been embraced by both Sony and Microsoft for the PlayStation 4 and Xbox One S), Dolby Vision (a proprietary 12-bit format), HLG (developed by the BBC and NHK broadcasting networks to serve as an HDR format for live video), and Advanced HDR (primarily built for broadcast media and upscaling SDR video to HDR). There is also an HDR10+ (announced on April 20, 2017, by Samsung and Amazon Video), as well as SL-HDR1 (jointly developed by STMicroelectronics, Philips International B.V., and Technicolor R&D France, and standardized as ETSI TS 103 433 in August 2016 to provide backwards compatibility using static (SMPTE ST 2086) and dynamic metadata).
HDR10, however, probably will be the winning specification for consumer devices, and uses the wide-gamut Rec. 2020 color space, a bit depth of 10-bits, and the SMPTE ST 2084 (PQ) transfer function. Standard dynamic range TVs generally produce 300 to 500 nits, but in general, HDR TVs are much higher. Some top-tier models can display upwards of 2,000 nits of peak brightness for HDR highlights. At CES 2018, Sony showed off a prototype TV capable of a whopping 10,000 nits of peak brightness. The baseline goals for HDR, such as the ability to display up to 1,000 nits of peak brightness and a minimum 10-bit color depth, which has been established by the UHD Alliance's Ultra HD Premium specification for 4K TVs that mandates 1,000 nits for LCD TVs and 540 nits for OLEDs, and delivering a good level of contrast.
And then there is the pipe—how do you get the HDR signals from your console (or PC) to an HDR capable display? While Dolby Vision can be delivered over HDMI 1.4, HDR10+ requires HDMI 2.0b. The HGiG guidelines mention the terms HDMI once and without any series number.
VESA also has something to say about it too, and has its monitors for HDR, with 400, 600, or 1000 nits.
I agree with Jon that for pre-rendered content, HDR10 will be the dominant technology, but for live broadcast, HLG remains important and may be even more important in the future. (BR)
Bottom line—nice idea, not finished. It looks and feels like a test balloon to us.