Free training sessions for the developers to get the most out of their 60-day evaluation of HOOPS toolkits.
Tech Soft 3D has released its latest HOOPS 2022 SDKs. The yearly release of the toolkits features Apple Silicon support, new animation capabilities, PBR rendering, support for "Spatial Relationships," etc.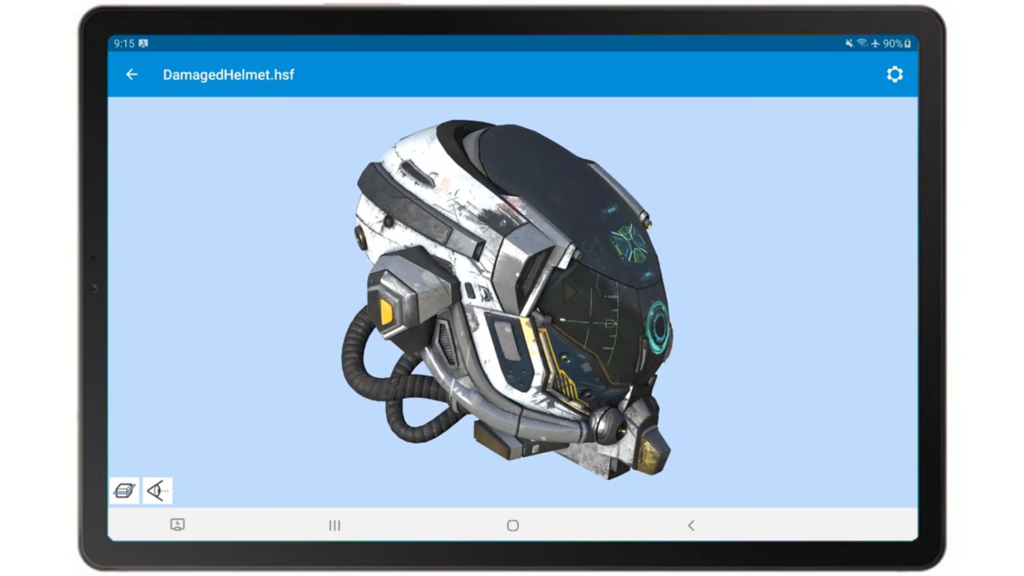 A free 60-day evaluation of HOOPS SDKs is available here. Tech Soft 3D has announced a new Cohort Training Program to create a better experience for the evaluators. Now evaluators don't need to depend on consulting engineers for answering their questions. In fact, the idea of a dedicated cohort training together includes many more ideas such as a pre-defined class schedule, office hours, dedicated Q&A threads on Tech Soft 3D forums, access to labs, and sample code repos, and many more content-rich tools under development. While an evaluators have access to a consulting engineer, they have the opportunity to work with people from other industries and learn about new things in the toolkits.
HOOPS Cohort, a free introductory course to get you started with the HOOPS Web Platform/HOOPS Communicator, starts February 10. Find the full schedule for the Cohort Training Program and register here.
The company press release is as follows:
HOOPS 2022 Toolkits Enhance Manufacturing and BIM Workflows
Industry-leading software development toolkits deliver remarkable data access and 3D rendering capabilities, while continuing to address key partner needs around CAD format support, scalability and user experience.
Tech Soft 3D, the leading provider of engineering software development toolkits (SDKs), today announces the release of the HOOPS 2022 SDKs. HOOPS technology powers world-class engineering applications across the globe and multiple industries. The enhancements to the 2022 toolkits focus on providing remarkable animation, data access and exchange, simulation and rendering capabilities to enable Tech Soft 3D partners to remain competitive in their industries by developing cutting edge applications with proven 3D technologies.
With HOOPS SDKs, developers can reduce product development costs and bring desktop, web, mobile, and AR/VR applications to market faster.
"Technology continues to advance at a rapid pace, and our team is laser focused on making sure that our partners have the most sophisticated, robust and high-performing component technologies that will enable them to create the applications they need quickly and easily," said Eric Vinchon, Vice President of Partner Success at Tech Soft 3D. "Staying ahead of trends and getting to market faster than competitors is the main priority of our partners, and Tech Soft 3D is the best-in-class engine for 3D graphics, CAD data translation and 3D data publishing that will enable our partners to deliver those applications."
Key feature enhancements include:
Support for Apple Silicon: Apple's recent shift from Intel-based chips to their new ARM-based architecture requires partners to port their applications to provide the best experience for their users. We are now providing an official build of our HOOPS toolkits to enable this process.
Animation Manager: New animation capabilities, including a new animation manager, are designed to meet various engineering animation needs, ranging from BIM 5D simulations, through Digital Factory animations, and Work Instruction authoring.
Physically Based Rendering (PBR): PBR has been added to HOOPS Communicator to provide higher quality rendering for web applications and is now also available in HOOPS Visualize for mobile platforms.
Spatial Relationships: Support for "Spatial Relationships" that are part of the Industry Foundation Class (IFC) model definition enables the ability to navigate in the model, query the model in the context of Quantity Takeoff (QTO) and more.
Enhancements to SDKs include:
HOOPS Exchange
Native CAD and standard format support for Inventor 2022, ACIS 2021 1.0 and Parasolid 34.0
Accessing mates for CATIA V5 files to help optimize workflows for applications in manufacturing simulation, robotic, kinematics analysis and more.
HOOPS Visualize
New culling mechanism where front faces can be culled, allowing the user to see inside objects easier, and more easily show the results of analysis.
Android AR Sandbox application refresh, which includes updating the ARCore SDK, using ARCore to match the 3D lighting to the environmental lighting (as seen by the camera), and adding a broader range of models. HOOPS Communicator
Supports assembly level features across different shattered workflows, allows users to view all the parts or a building or mechanical assembly at once and easily switch versions/revisions of individual parts or sub-assemblies without having to reconvert or process the entire set of 3D objects.
Supports generating multiple output SC files for each body which is affected by an assembly level feature resulting in correct assembly conversion.
New rendering modes (sketched mode and conceptual mode) based on standard AEC application interactions, enables users to replicate the environment they are used to in AEC workflows.
HOOPS Publish
Improvements to HTML export regarding quality and fidelity with 3D PDFs.
HOOPS toolkits are also available through the HOOPS Native and HOOPS Web Platforms. HOOPS Platforms combine market-leading 3D technologies for CAD data exchange, visualization, and data publishing, along with tight connections to popular modeling kernels. With a single licensing fee, these offerings are the most cost-effective way to leverage the full spectrum of HOOPS functionality for both existing applications and future development projects.
Developers interested in evaluating HOOPS SDKs can sign up for a free 60-day evaluation. Users can now interact with demos, videos, download a free evaluation, walkthrough tutorials, read partner success stories, and browse the updated documentation. Learn more by clicking on the links below and begin a free trial today: