ShapesXR, a San Francisco-based VR design and collaboration platform, has raised an impressive $8.6 million in seed funding. The platform aims to break down barriers to entry in the VR design realm, making it as accessible as everyday tools like PowerPoint.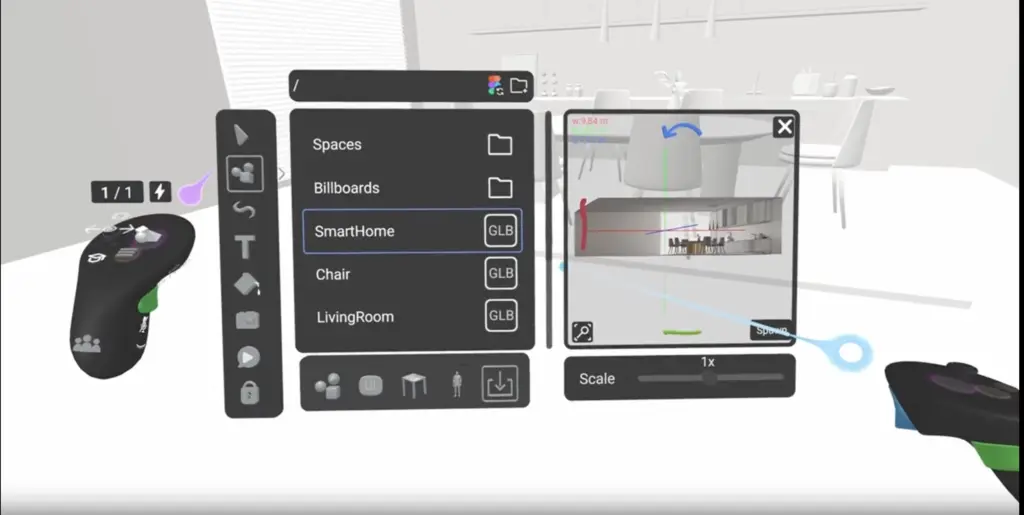 Founded by Inga Petryaevskaya, ShapesXR is on a mission to transform the landscape of UI/UX design in spatial computing. The company's vision is to become the go-to platform for professionals and enthusiasts alike, akin to how Figma revolutionized the field of design collaboration.
According to the company, ShapesXR's VR design and collaboration platform has already garnered attention from industry giants like Meta, Logitech, and Accenture, as well as academic institutions including Stanford University and MIT. The company's platform bridges the gap between creativity and technical expertise, ensuring that users do not require extensive technical skills to harness the potential of VR technology.
One of the core challenges in popularizing VR technology is the complexity associated with its usage. Traditional VR tools often demand a steep learning curve, limiting their accessibility to a select group of tech-savvy individuals. ShapesXR addresses this issue head-on by creating a user-friendly platform that sidesteps the need for specialized technical know-how. This approach empowers individuals from diverse backgrounds to engage in 3D content creation and storytelling within the realms of VR, AR, and mixed reality.
ShapesXR's recent funding round, led by Supernode Global and supported by Triptyq VC, Boost VC, Hartmann Capital, Geek Ventures, and a host of other influential contributors, is a testament to the platform's potential. The support of industry leaders such as HTC Vive, Apple Vision Pro, Pico, and Magic Leap also indicates a strong vote of confidence in ShapesXR's vision.
With its eyes set on expansion, ShapesXR intends to broaden its platform's compatibility to include a wider array of devices. While currently optimized for devices such as Meta Quest 2, Quest Pro, and the upcoming Quest 3, the company is eager to extend its reach to platforms like Apple Vision Pro, Pico, and Magic Leap. This expansion not only reflects ShapesXR's commitment to inclusivity but also demonstrates its dedication to staying at the forefront of technological advancements.
Inga Petryaevskaya, the CEO and founder of ShapesXR, envisions a future where VR transforms collaboration and product design across industries. Her aspiration is rooted in the belief that democratizing the creation and sharing of 3D content will unlock new avenues of innovation. ShapesXR's approach, which equips users with the tools they need to tell compelling stories in immersive digital environments, has the potential to redefine how we interact with technology.