A collaborative effort of Dell, Deloitte Digital, and Intel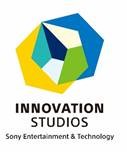 Sony Pictures Entertainment (SPE) has partnered with Dell, Deloitte Digital, and Intel to launch Innovation Studios being built on its Sony Pictures lot in Culver City, CA. Innovation Studios is expected to be operational early this Fall. SPE is saying that Innovation Studios will be new state-of-the-art digital technology facility featuring R&D in areas like volumetric video and customizable set scanning to help artists tell the stories in a creative way that would not be possible with traditional filmmaking processes. Volumetric video is also known as holographic video and offers a true virtual 3D viewing experience. Volumetric video differs from traditional VR or 360° video because it includes the volumetric data of everything in the space using photogrammetric techniques. It is functionally a 3D model and a person can view moving images of a subject, existing in 3D, from any angle.
The partnership of four industry leaders in establishing Sony Innovation Studios is about developing and offering advanced film-making tools, from VR to customized digital sets to users not trained in 3D modeling. Glenn Gainor, President of Innovation Studios, said, "at Innovation Studios, we will be able to take a set in India and reproduce it here in Culver City, creating a valuable digital asset. The future of production is hinged on the monetization of digitizing the analog world, and we are excited to be a part of it."  As it indicates, the studio will provide filmmakers an opportunity to scan their film's sets and keep it as a reusable digital asset. Creative professionals will be able to take advantage of VR, AR, and mixed reality (MR) technologies in visualizing solutions for their companies.
Earlier this year, Intel had announced a facility for volumetric video capture, named Intel Studios. Intel has built a 10,000 square foot volumetric video stage in Los Angeles. Intel tells that more than 100 cameras capture pictures from all the directions. These pictures are processed to form a point cloud. The filming process generates huge amount of data that is stored on site. Intel claims to have 10 PB of storage space in the studio. The company has a history of research volumetric capture. Now, as a technology partner to SPE, Intel is providing Xeon Scalable and Core processors, Optane memory technology, networking solutions, and development toolkits to help entertainment industry create rich immersive experiences.
Rahul Tikoo, Vice President & General Manager, Dell Precision Workstations said that Dell has aggressively aligned itself with the film industry supplying equipment including workstations and servers to production companies. The company says they're supplying Dell workstations on the front end for creation, playback and pre-visualization of content. On the back end, Dell EMC PowerEdge servers maximize the performance of demanding application workloads for rendering and effects. Also, Dell EMC Isilon network-attached storage (NAS) is integrated into the system.
According to Tikoo, "we envision not just immersive assets being produced by the studio but also creating IP such as tools and workflows that standardize and democratize immersive storytelling. It starts at set scanning today which is an industry first but there are many more interesting tools and methods to come."
Tikoo also notes that there are wider opportunities for the studios including healthcare, engineering, and education.
The partners in Sony's Innovation Studios are all aware of the extended opportunities that can come from this research. Sony's research includes the development of new forms of storytelling and entertainment to take advantage of newly developed immersive content. Dell is providing infrastructure. Intel is providing its foundational technology developed over decades of research and Deloitte brings its business process expertise. This work is expected to generate new IP, assets, and technologies for new mediums such as VR and AR as well as traditional content. It's all ripe for monetization in a variety of ways.