A review of the video game tech industry and index for 1Q 2022.
By Ted Pollak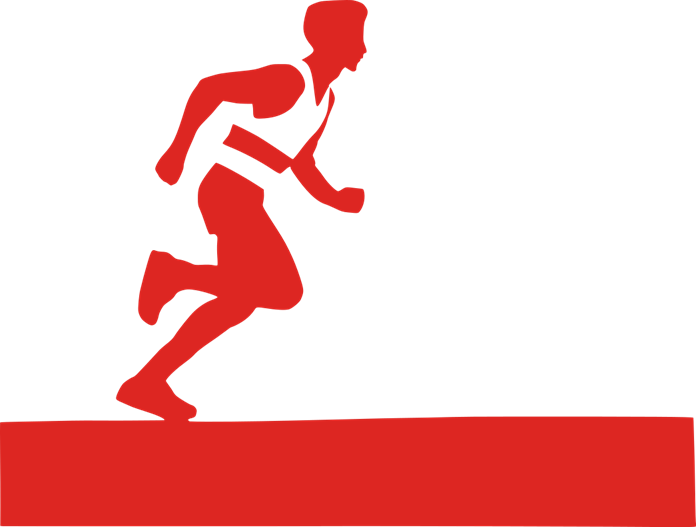 According to our mosaic of data sources and our own research, the "marathon of growth" in the global video game industry has briefly slowed down to grab a drink off the water bottle table. Some of this is due to the natural cycle of consumer demand, some of it is due to steadily improving but still cantankerous supply chain issues and game release delays, with a smaller part due to economic uncertainty based on multiple factors.
However, even while slowing down for water, this long-distance industry is still positive, and its prospects are very bright. This is because whenever someone defines this industry, it defies definition and spawns new revenue channels.
By far, the largest illustration of a newer revenue channel expanding in the past quarter is Electronic Arts launching the "Play to Learn" line of education gaming products. This gamified curriculum has the potential to capture a piece of the global education market.
According to EA, "Play to Learn offers online gaming and engaging simulations for middle and high school students, to engage them on a number of topics including binary numbers, scientific notation, the Pythagorean theorem, probability, and basic coding language. The course modules are designed to reinforce real-world application of these skills, while getting students interested and excited in new career fields. Through Play to Learn, these programs will be used in the classroom to supplement the curriculum."
I have forecasted the global education, training, and simulation markets, and even if the total addressable market (TAM) is lower than what we believe it is, the potential addressable market (PAM) is in the multitrillion-dollar range based on our analysis. This type of potential dwarfs most of the hot-topic video game trends such as blockchain gaming, NFT-enhanced games, esports, and pretty much everything else.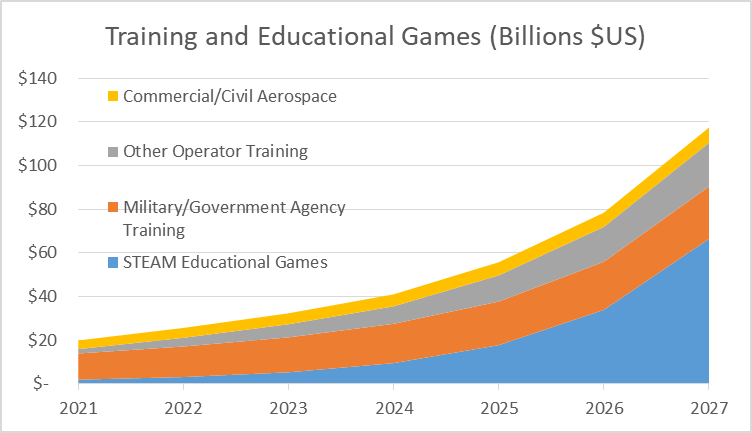 The educational gaming market, which caught some extra attention because of the stay-at-home and lockdown atmosphere of the COVID-19 pandemic, does not need a forced remote learning atmosphere to flourish. Interactive education has timeless value and application, not only because of superior curriculum retention but because advanced gamified training can analyze a student's weaknesses and tailor lessons based on individual performance. Furthermore, and perhaps the most amazing thing, is that interactive gamified education can allow the student to customize a conceptual application. This means a student could choose real-world application of course work, say, for example, applied mathematics, based on their personal hobbies and interests. The possibility that a lesson, or even midterm/final exam, could be different across individual students while applying the same concepts across the entire class is unprecedented.
EE Fund Video Game Tech Index
This quarter, the index came under pressure from the general stock market and tech stock sell-offs partially due to global uncertainty in the face of war, lingering pandemic issues, inflationary pressure, and the commencement and anticipation of monetary tightening.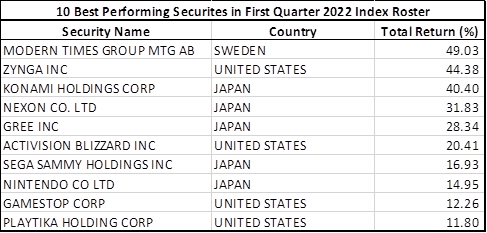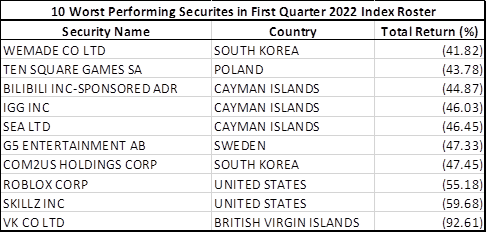 All that taken into account, if discretionary spending continues to be under threat due to inflation in consumer staples, transportation- per-hour value and is usually done at home without the need for transportation. So, even in the stormy seas of the current economic environment, we are very optimistic about the industry's fundamentals and growth ability.