Graphisoft updates its solutions and services ecosystem.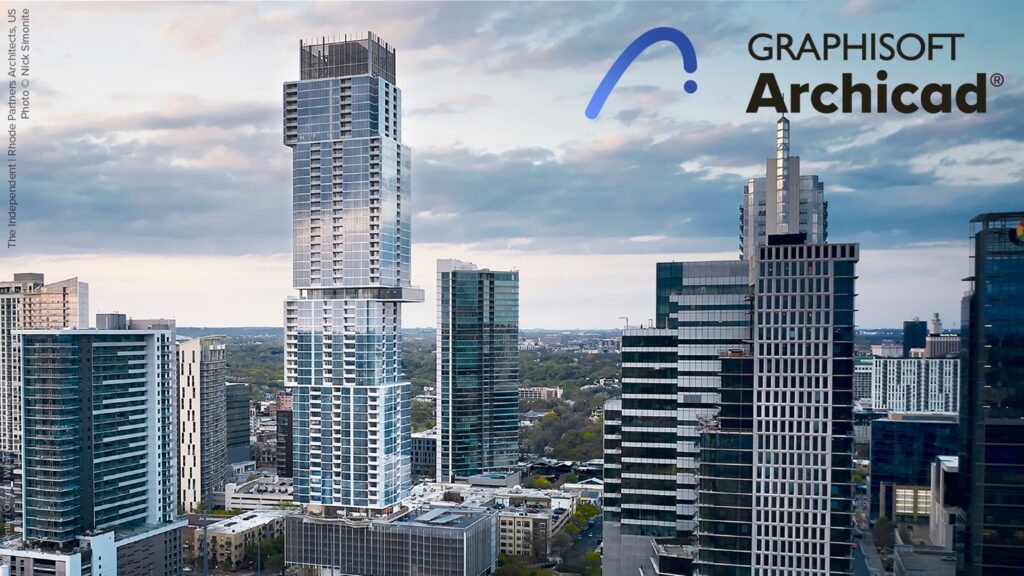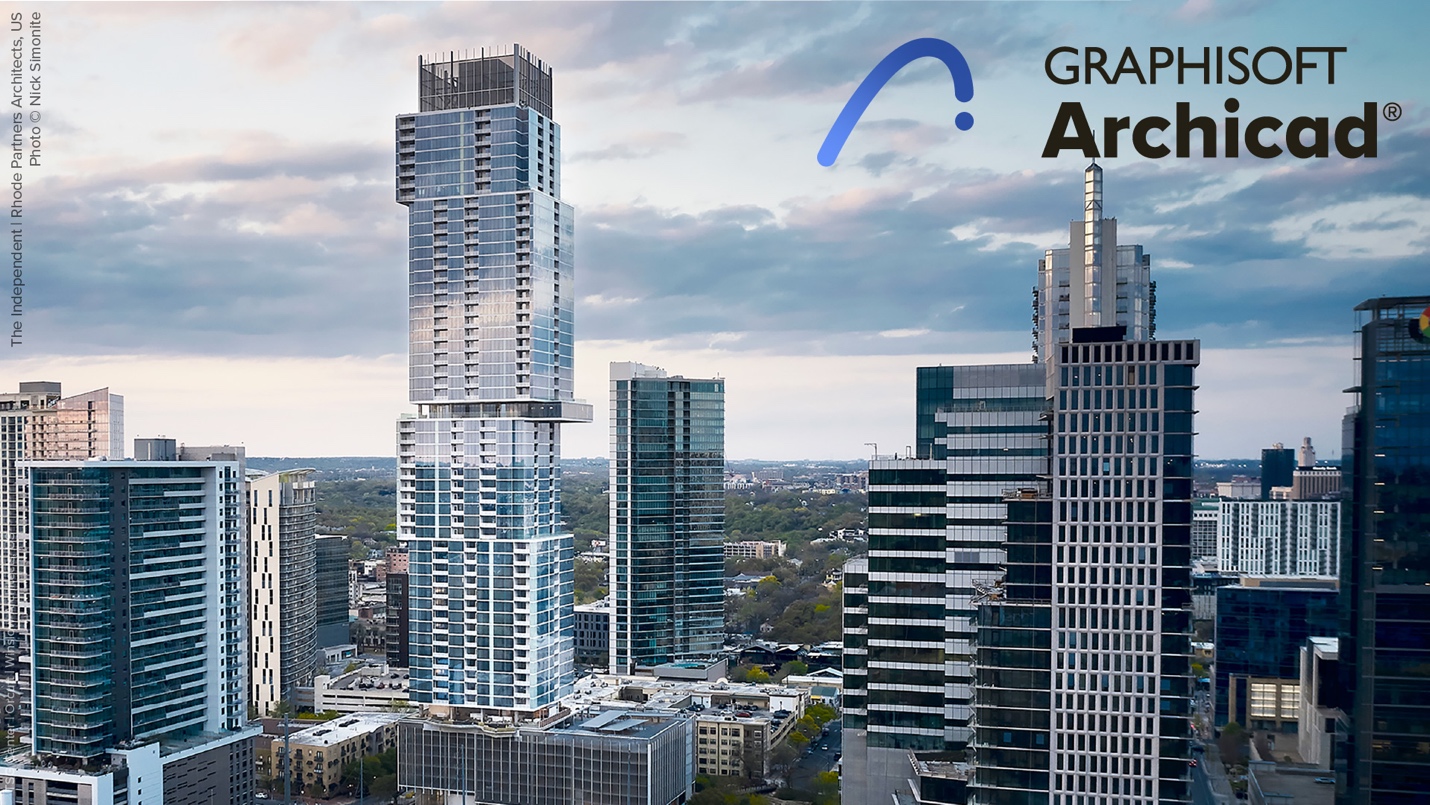 "Stay focused, design more." That is the phrase Graphisoft, maker of BIM software solutions for architecture, continually repeated at its launch event for Archicad 26, the latest version of its flagship architectural design tool. The announcement, along with updates to the company's other solutions and services, was made following a celebration at the company's Hungarian headquarter as Graphisoft marked its 40th anniversary amid much fanfare.
Design projects are becoming larger and more complex, and Archicad 26 has been updated to help architects and engineers better streamline their work and stay organized  through various improvements across the areas of design, visualization, documentation, and collaboration, giving them more time to focus on the design process as opposed to project management tasks.
Graphisoft CEO Huw Roberts explained that in order to "stay focused, design more," the company is focused on providing the functionalities that allow architects to maintain their creative flow. He and other Graphisoft executives acknowledge that architecture, as a profession, is somewhat different than it was a few years ago—it's no longer just about  designing and creating. Sometimes architects find themselves coding and becoming overwhelmed by data management, breaking their creative flow. This is especially true when it comes to performing repetitive tasks.
To this end, both new and updated tools in the just-released Archicad 26 are focused on automating tedious tasks and running them in the background. "Some of the features might seem small, but they add up—if you have a certain operation that takes 10 seconds and you do it 100 times a day, in one year's time, you have spent many hours doing them instead of designing, which is what architects like to do," said Carlos Cordeiro, product marketing manager.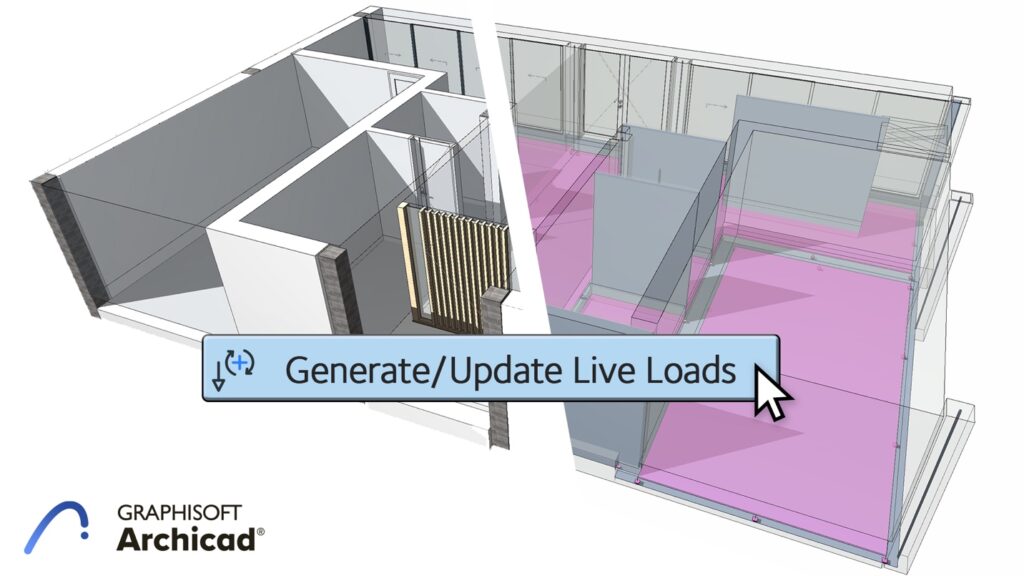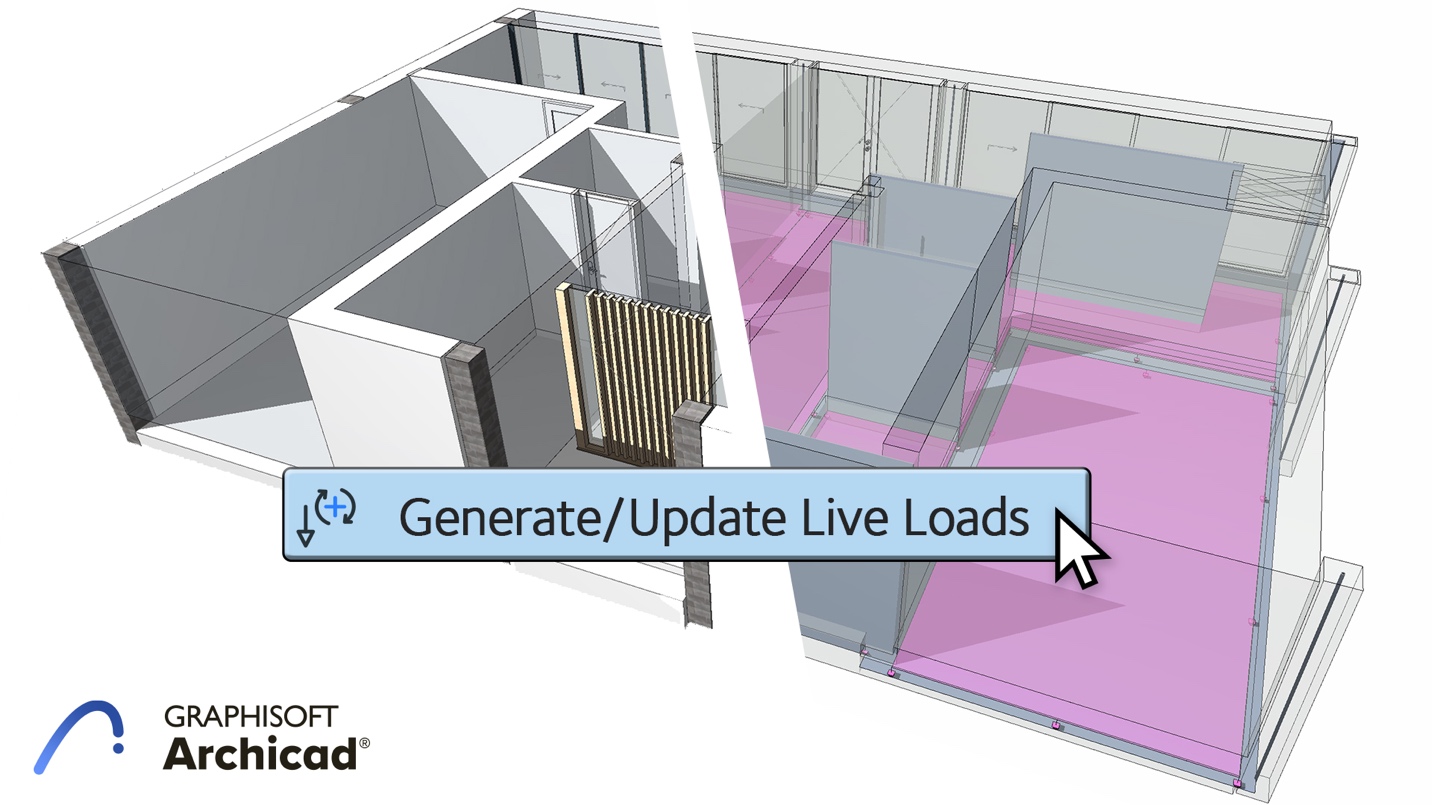 Archicad 26 contains additional capabilities geared to increasing productivity and thus translating into more time for design work. This includes more intuitive navigation and management of attributes through a structured hierarchy that keeps projects organized; fast finding of, and navigation to, specific views and layouts within the design project with the new Navigator Search; and faster modeling and documentation of surface openings and enhanced graphic override options. In addition, the software enables the development of parametric object libraries (doors, windows, etc.) with graphical editing methods (available for Graphisoft Forward subscribers only). Users also can quickly and easily create customized kitchen cabinetry that meets local standards and requirements—a feature first introduced in Archicad 25 that has been improved with more functionality for Archicad 26. And, based on user requests, improvements have been made to the 2D editing function that helps maintain consistency when using the radial stretch command for curved elements such as circles and ellipses.
Like design, documentation is also the bread and butter of architects, and some of the improvements Graphisoft made to Archicad 26 is in the connection of those two workflows. "We need to make sure that whatever we design is accurately represented in our documentation," Cordeiro added.
Documentation in Archicad 26 is faster to achieve and more accurate, with fewer manual workarounds required. For instance, a new autotext for master layouts reduces errors by automatically updating the documentation-related information in title blocks. Users can also find and add multiple rules to combinations at one time without unnecessary scrolling, and changes to the level dimension tool allows users to take advantage of information already available in the model for a more streamlined documentation process. It's also easier to manage graphic override combinations, while multiple PDF pages can be imported with a single click.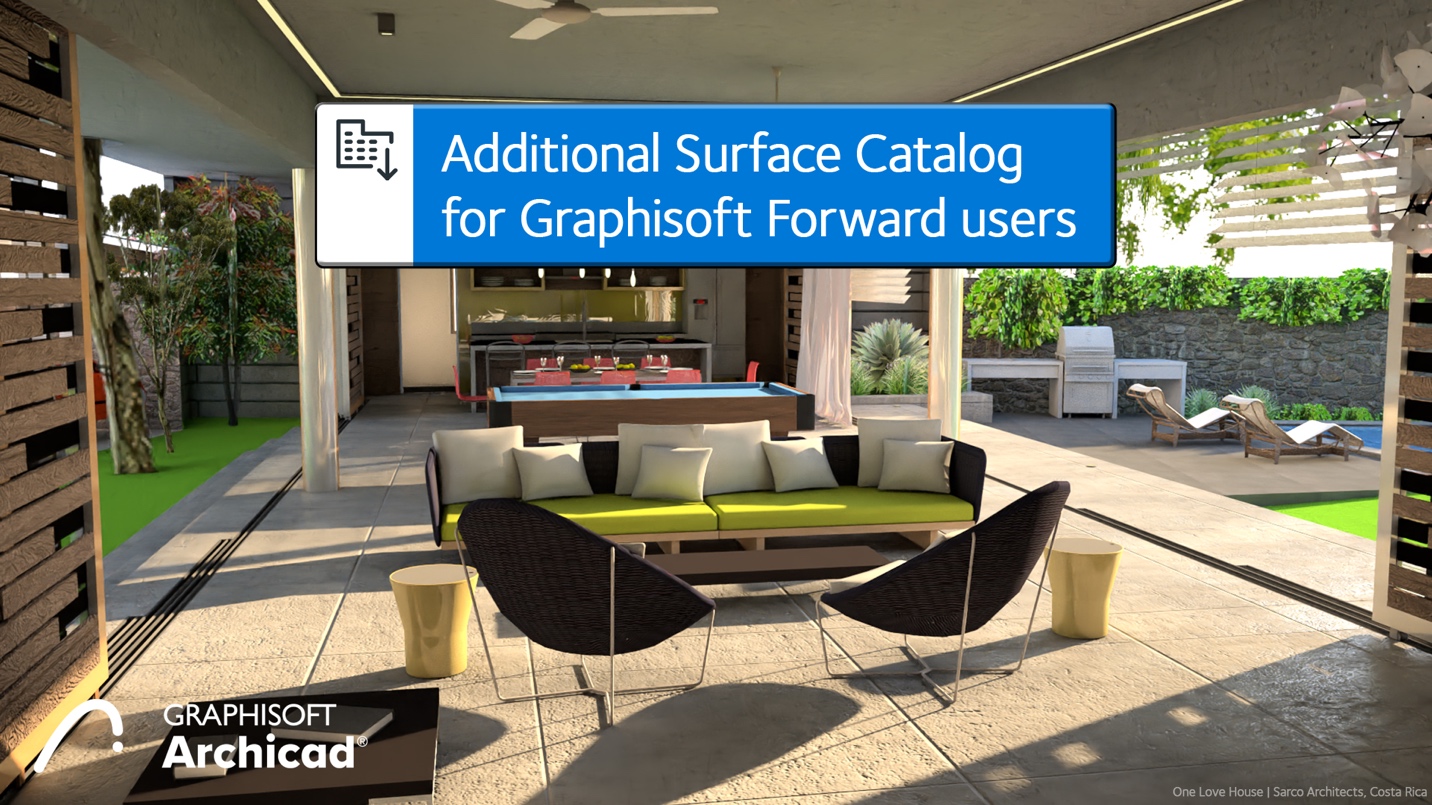 Archicad 26 features visualization improvements as well, enabling architects to generate high-end, richly textured visuals quickly and easily for fast client approvals through out-of-the-box solutions. With Archicad 26's optimized 3D model export feature, users have more control over file optimization in the publisher workflow. Enhanced BIMx Web and Desktop Viewers further offer more realistic visualization with on-the-fly rendering and more. Also, new modern textures have been added with an entirely new additional surface catalog containing hundreds of surfaces (for Graphisoft Forward and SSA customers). The new catalog is fully compatible with Archicad's built-in rendering engine.
In addition to Archicad's built-in Cineware and Redshift rendering engines, users can also utilize various external rendering solutions such as Epic's Twinmotion and Enscape. Graphisoft recently signed an agreement with Enscape, giving Archicad users a one-year free Enscape subscription with a two-year commitment (for Graphisoft Forward subscribers only). As a result, Archicad users can utilize the real-time visualization and virtual reality plug-in to bring visual exploration directly into their modeling tools. Graphisoft's previous promotion with Twinmotion ended at the end of 2021, although customers can continue to utilize it.
In terms of collaboration, the new Archicad version offers improved structural analytical model workflows and usability enhancements for faster, smoother interoperability between architects and structural engineers. It increases access to detailed information contained within the model. This includes reliable, out-of-the-box energy and CO2 building material data for accurate building lifecycle analysis and sustainability reports. Meanwhile, one-touch information exchange between Archicad and structural analysis applications keeps architects and structural engineers in sync and on track thanks to SAF translator improvements.
"It's a change in mindset, having a structural engineer working in the same model as an architect. But we have engineering firms telling us they already reduced their design process time by around 30%," said Cordeiro. "A structural engineer can go inside Archicad and with a simple push of a button, transform the architectural model into a structural model because the two models coexist; they are basically two different views from the same model," he added. Moreover, when either the architect or structural engineer makes a change, the other is aware of that in real time.
The International, US, UK and Ireland, German, Austrian, French, and Italian localized versions of Archicad 26 are available now for download. The other versions will ship later in the year. The company currently supports 29 localized versions around the world. Roberts said Graphisoft is maintaining its commitment to offering both subscription and perpetual licenses. "There's a good reason for both, and there's demand for both in the market, and we are not going to [dictate] which they should buy," he added.
BIMcloud, BIMx, DDScad
While Archicad 26 took center stage at the unveiling, it shared the spotlight with more Graphisoft announcements. BIMcloud software, Graphisoft's scalable cloud-based team collaboration solution, offers secure, real-time, multidiscipline collaboration among all project team members. BIMcloud now sports 100K-plus file storage capacity, features enhancements to the privacy protection system, and can optimize server storage space through customization of file version retention. BIMcloud is offered in three versions: BIMcloud Basic, BIMcloud, and BIMcloud Software as a Service, the latter managed by Graphisoft and requires no additional investment in hardware.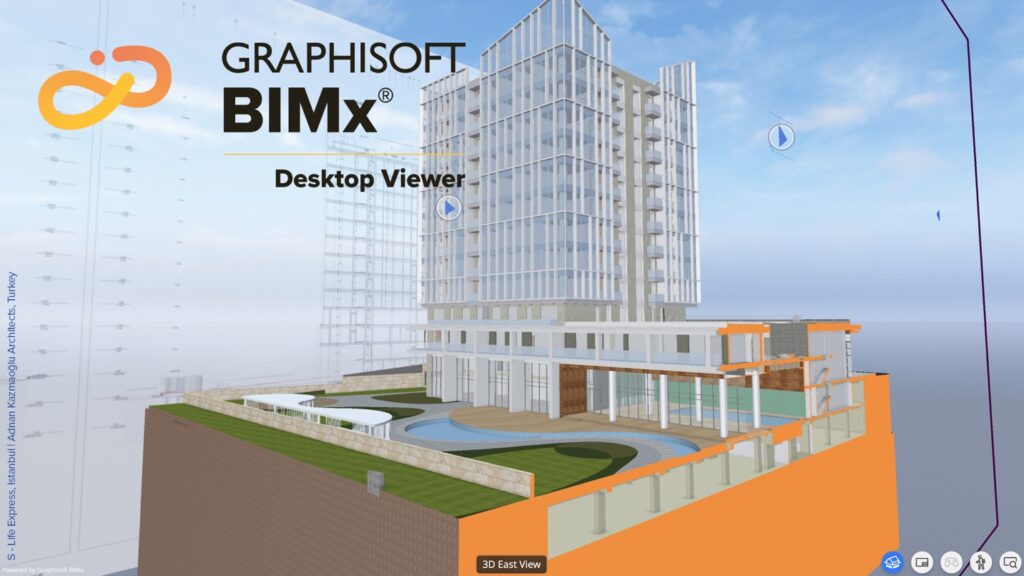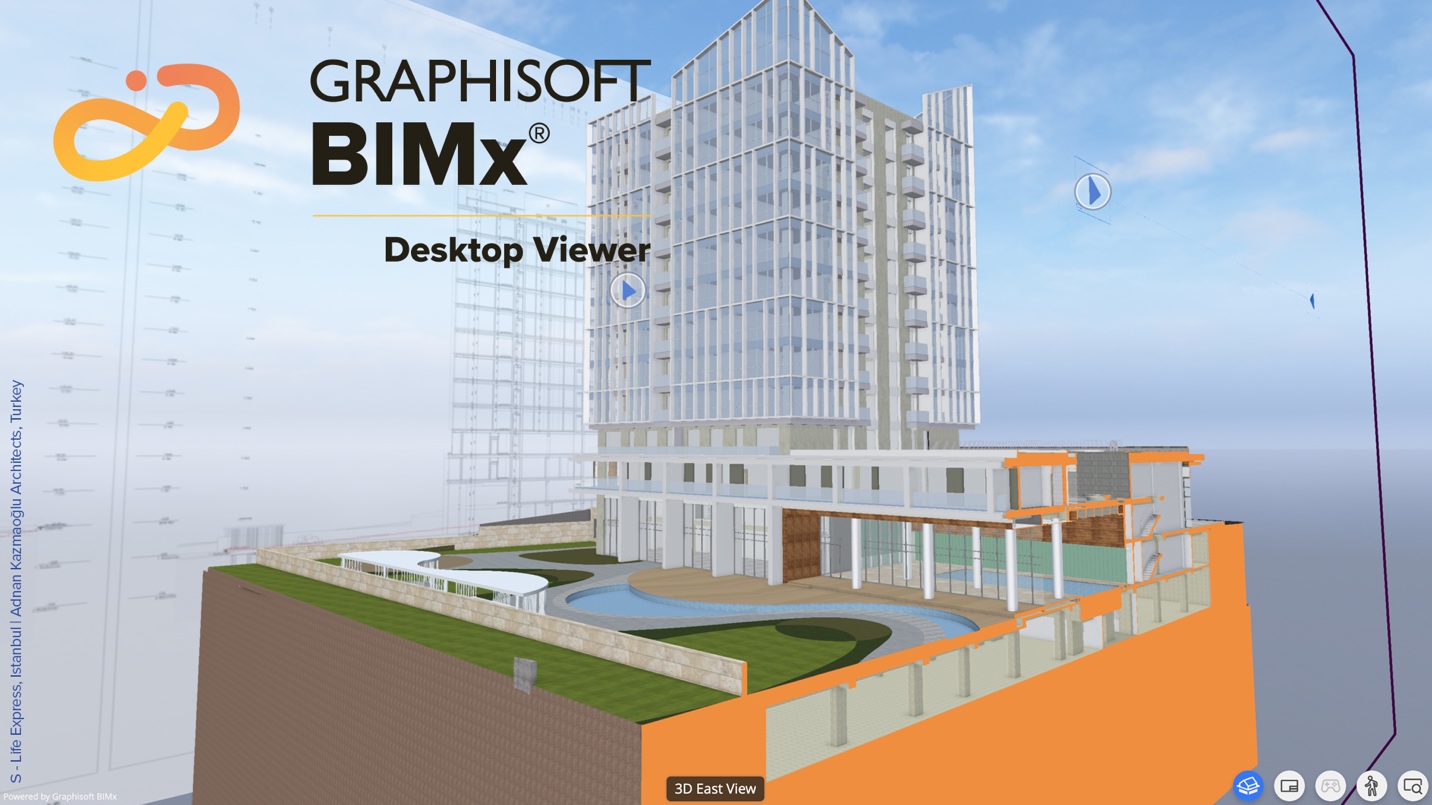 The company also updated its popular BIMx design and presentation tool available on an Internet browser and on all mobile devices (phones and tablets) as well as the desktop. With BIMx, those with non-authoring tools (no Archicad) have a highly interactive interface to the model, the design, and the information, making the building model easy to navigate and the project deliverables easy to understand. Archicad 26 contains key updates to BIMx on desktop and mobile platforms. These include real-time shadows on BIMx Mobile for a more realistic aesthetic; greater realism, a simpler Publisher workflow, and new customization feature of Archicad's texture export in the BIMx Desktop Viewer; and an immersive 3D environment independent of the platform being used.
Graphisoft is also offering DDScad 18 for engineers and contractors, which will launch this fall. The solution, for intelligent planning of building systems, is a result of the merger between Graphisoft and Data Design System (now Graphisoft Building Systems) earlier this year, and brings mechanical, engineering, and plumbing (MEP) into the Graphisoft ecosystem, providing a collaborative platform for engineers to communicate effectively with their stakeholders. The software contains intelligent MEP design tools, integrated calculations, and comprehensive documentation solutions.
 Programs
Lastly, the company fine-tuned its Graphisoft Learn program, a training system comprising free and for-purchase elements to help users get the most out of the company's products and services. This entails courses, learning paths, and learning bundles specific to various industry roles. To learn about the new features of Archicad 26, there is an online self-paced training that's aided by prerecorded videos and Archicad files. The training is free for SSA/Forward users. A model authoring bundle of 20 self-paced video courses and 14 trainer-led online courses is available now. Additional bundles will be available for purchase later in the year.
Graphisoft Community, meanwhile, is an online gathering place for Archicad, BIMcloud, BIMx, and DDScad users where they can take part in discussions, ask questions, or search for articles on certain topics, all in one location—think of it as the Facebook of Graphisoft. Recently, the Community received a rebranding and redesign.
With Graphisoft Forward, the company's services agreement, subscribers receive the latest product updates and additional content. With the release of Archicad 26, Graphisoft Forward subscribers get access to various productivity tools like library part maker for developing a personalized parametric object library (doors, windows, etc.) without scripting and the additional surface catalog for expanded visualization plus a one-year free Enscape subscription.
In other news, Roberts provided a company road map for the next few years. And of course, there was the big 40th-anniversary celebration. Stories on these topics will follow shortly.