New API tools are available to developers. Microsoft plans to release Windows 8.1 late in 2013.
The next update of Windows 8 will include application programming hooks to support 3D printing. Microsoft announced 3D printing support during its Build conference for software developers earlier this week in San Francisco.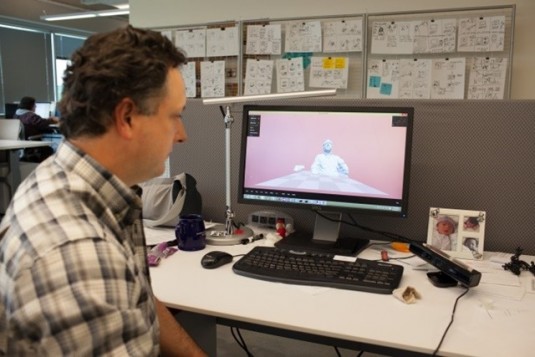 "Making a 3D object on your PC will be as easy as writing a document in Word and sending it to print," said Shanen Boettcher, general manager of Microsoft's Startup Business Group. "Just as desktop publishing transformed how we write, we think desktop manufacturing will transform how we create."
Boettcher said the application programming interface (API) additions for 3D printing will include plug-n-play support for 3D printers. This will allow both the hardware vendors and writers of software apps for 3D printing to more easily submit 3D print jobs using a standard approach across devices and applications. The API will also support the import of 3D spatial data collected using Microsoft's Kinect 3D scanner.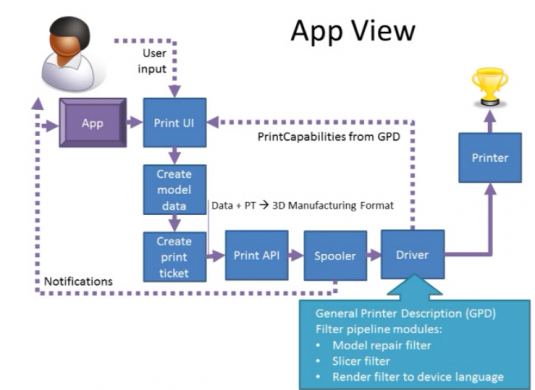 Microsoft has released a video on Channel 9 for programmers with more detailed information on the new 3D printing, embedded below. According to Kris Iverson, the software design engineer featured in the video, the API "will open new scenarios for application developers and device vendors." The video shows example code and explains steps to providing support for 3D printing devices.