The Allwinner quadcore CPU and no Bluetooth helps keep the cost low.
HP this week started shipping in the US a new low-cost Android tablet. The HP 7 Plus Tablet uses an Allwinner A31 ARM-based CPU and ships without Bluetooth connectivity to keep costs down to $99 retail.  The A31 is based on an older ARM architecture, the Cortex A7, another cost savings.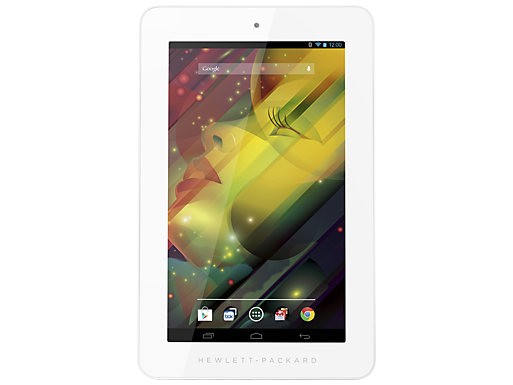 The other specs are typical for low-end Android tablets:
1gb memory
8gb storage
802.11 b/g/n WiFi
Front camera 0.3 megapixels
Rear camera 2 megapixels
Battery life rated at 7 hours
1 MicroSD slot
Mono speaker
7-inch multi-touch LCD screen, 1024×600
Android 4.2.2 Jelly Bean.
HP is still shipping a $149 Android tablet, the HP Slate 7 Tablet. Its higher cost is justified by the use of an Nvidia Tegra 8 CPU, higher screen resolution, better cameras, Bluetooth, and other upgrades.
What do we think?
It may be the Chinese low-cost Allwinner CPU and not an Nvidia Tegra or Qualcomm Snapdragon, but it is a quad-core processor and that makes a difference on Android. This could be the fastest $99 Android tablet on the market. At this price point it will be used more for games than other applications, so the quadcore boost at this bargain price is a real gift.
##