Industry consortiums are stronger when users as well as vendors join.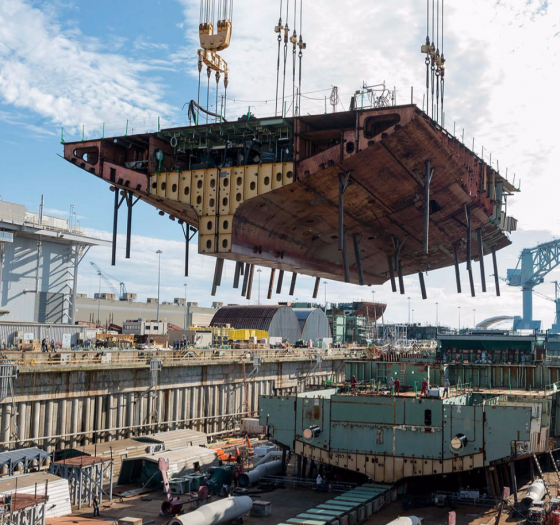 The 3D PDF Consortium today announces the Naval Shipbuilding and Advanced Manufacturing Center (NSAM) as a new member.
NSAM is a Navy ManTech Center of Excellence, chartered by the Office of Naval Research (ONR) to develop advanced manufacturing technologies and deploy them in the U.S. defense industrial base. NSAM's primary goal is to develop and fund projects that drive manufacturing improvements and ultimately reduce the cost and time required to build and sustain Navy surface ships, submarines and aircraft. Specific focus areas include model-based tools and approaches that improve producibility, network-centric manufacturing, intelligent systems, modeling and simulation.
"The ability to view, share and use 3D CAD models is essential to NSAM successfully fulfilling the Advanced Manufacturing functions of its charter. This new partnership with the 3D PDF Consortium will provide NSAM with access to leaders in the industry and enable more effective engagement across the digital enterprise" said Paul Huang, the Navy Program Officer for NSAM.
What do we think?
There are several such industry associations in our fields of coverage. Some seem to be exclusively a vendor's only club. It is good to see the 3D PDF Consortium — one of the newer industry groups — actively embracing end users as members. The exchange of information between such a high-level user of the technology and the vendors who shape it is of vital importance. We wish more end users would devote resources to joining such organizations.