Sony is using QD Vision's nanotech optical components for increased color performance.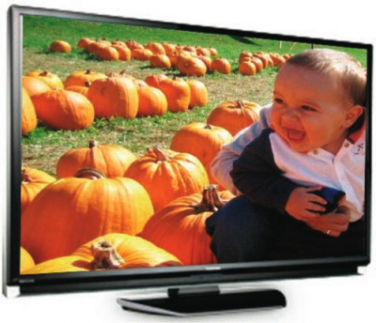 Coming soon to a TV or monitor near you is the next consumer application of nanotechnology, thanks to Sony and its supplier of "quantum dots" QD Vision. At the recent Consumer Electronics Show (CES) Sony announced some of its new TVs to ship in 2013 will use QD Vision's ColorIQ technology to deliver "significantly wider color gamut."
Quantum dots are nanoscale fluorescent crystals capable of delivering 100% of the NTSC color standard, compared to an average of 60% for other LCD TVs. They are made from semiconductor material, commonly cadmium selenide. The particles are so small the shape affects the quantum properties of their electrons. The energy gap—the energy required to push electrons into a higher-energy band—determines the color of light emitted. A standard size semiconductor can only emit a single color, but a quantum dot can be tuned at manufacture to a precise color scheme.
The new technology will be delivered in selected models of the Sony BRAVIA LCD line later this year.  Nothing specifically was announced about delivering computer monitors with the new technology, although a Sony representative at CES did say the technology would be used in monitors and other display products in the future in addition to TVs.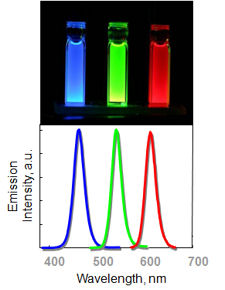 Our take
Quantum dot technology has been a solution struggling to break out of niche markets for a few years.  Invented in 1981, the first commercial application for the technology did not appear until 2002, when cell biologists started using them as fluorescent imaging labels for proteins. By applying this technology in a high-end consumer product, Sony will help stimulate demand, leading to lower prices and more widespread adoption.