Combining a next-generation Intel Xeon with an AMD FirePro GPU makes it suitable for 3D, CAD, and rendering.
By Tom Lansford
CADplace.co.uk
With the introduction of the 3rd generation Intel Xeon CPUs, the Dell 5800 series delivers fast, E5 processors from quad-core up to 14 cores. Combined with fast graphics, this system is a flexible choice for the engineering desktop which can be optimized for 3D CAD and modeling or CAE simulation and rendering.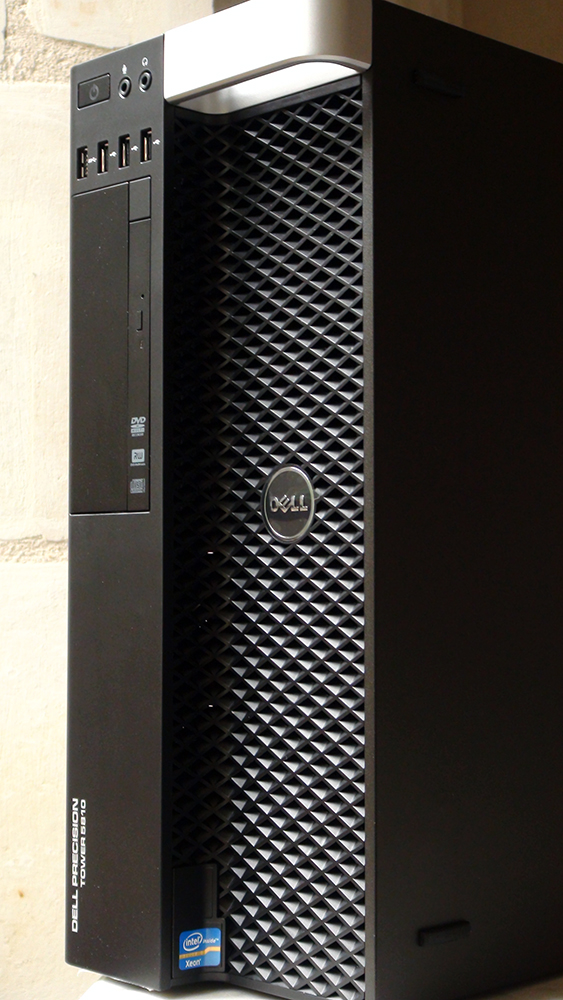 Dell redesigned the Precision line-up in 2012. The 2014 versions sport many of the same benefits and also come with the latest graphics, processor, memory and storage technologies. According to Dell branding, this single-processor workstation has been upgraded with enough power in the 2014 line-up to earn the 5000 series moniker.
Starting on the outside, the design is the same, clean Precision styling introduced two years ago. The case latches on the side. The power-supply pulls straight out of the back. USB ports and an optical bay are available in the front. The cooling is channeled through the system.
CADplace tested a Dell Precision Tower 5810 with a 3.5 GHz Intel Xeon E5-1620 processor and a 4 GB AMD FirePro W5100 professional graphics solution. Inside, the design is efficient for cooling and capacity. The system came with an Intel Xeon E5-1620 v3 processor running at 3.5 GHz which is located at the top of the system next to the workstation memory. The memory has a covered, discrete cooling environment.
Continue reading here: Dell Precision Tower 5810: CAD power in a next-generation workstation

CADplace provides information on the CAD and professional design market in German, French and English. Tom Lansford has been working in the professional graphics market for more than 25 years.