Jerusalem-based Mobileye has emerged as a leader in computer vision for transportation; now it will be part of Intel.
Intel and computer vision specialist Mobileye today announced Intel will acquire Mobileye in an all-cash offer for approximately $15.3 billion. An Intel subsidiary will make an offer for all outstanding ordinary shares of Mobileye stock for $63.54 per share in cash.

Intel says it is acquiring "best-in-class technologies" from Mobileye, whose technology is a market leader in transportation vision data services. The stated goal is to create automated driving solutions that operate from the cloud through the network to the car.
The deal positions Intel as a leading technology provider in the fast-growing market for highly and fully autonomous vehicles. Intel estimates the vehicle systems, data and services market opportunity to be up to $70 billion by 2030. The transaction extends Intel's strategy to invest in data-intensive market opportunities that build on the company's strengths in computing and connectivity.
The transaction is expected to be accretive to Intel's non-GAAP EPS and free cash flow immediately. Intel intends to fund the acquisition with cash from the balance sheet. The transaction is expected to close within the next nine months. It has been approved by the Intel and Mobileye Boards of Directors and is subject to the receipt of certain regulatory approvals and other closing conditions. The offer is not subject to any financing conditions.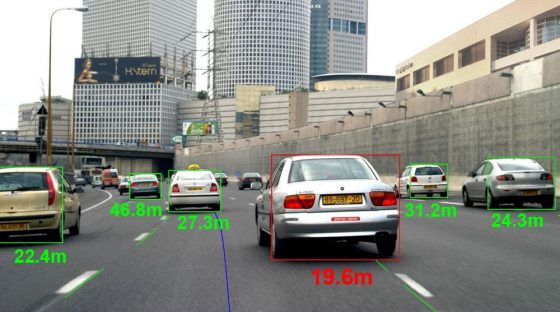 The combined global autonomous driving organization, which will consist of Mobileye and Intel's Automated Driving Group, will be headquartered in Israel and led by Prof. Amnon Shashua, Mobileye's Co-Founder, Chairman and CTO. Intel says the new organization will support both companies' existing production programs and build upon relationships with automotive OEMs, Tier-1 suppliers and semiconductor partners to develop advanced driving assist, highly autonomous and fully autonomous driving programs.