The long-term trend is slugging growth, if any. But Q2 is never a good barometer.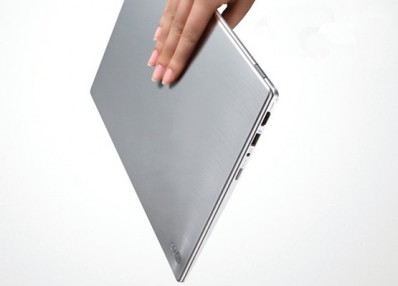 According to Gartner, worldwide PC shipments were 87.5 million units in the second quarter of 2012 showing flat growth for the seventh consecutive quarter. For the first time IDC agreed with Gartner on the shipments and said worldwide PC shipments decreased just 0.1% from last year. IDC also agreed this is the seventh consecutive quarter global PC shipments that declined or edged up only a bit.
PC shipments in the U.S. declined 5.7% (to 15.9 million units), while in Europe they grew 1.9% (25.1 million units) and 2.0% in Asia/Pacific (to 31.8 million units). But strangely, AMD reported an unexpected drop in second-quarter sales, citing weakness in China and Europe.
IDC thinks consumers are less interested in spending on PCs because there are other technology product and services to buy, such as the latest smartphones and media tablets. Gartner thinks uncertainties in the economy in various regions, as well as consumers' low interest in PC purchases, were some of the key influencers of slow PC shipment growth. Despite the high expectations for the thin-and-light notebook segment, Ultrabooks, shipment volume was small and had little impact on overall shipment growth.
Quirky in the USA
However, U.S. retail market watcher NPD said in early July that Windows notebook sales were down overall in the first five months of 2012, while sales of Ultrabooks have risen steadily. NPD claims Ultrabook sales were up to 11% of all sales of Windows notebooks that are $700 and over. But that's just retail results in the US. The US is such a quirky place, so out of sync with the rest of the world.
However, studies are showing the rapid uptake of mobile devices. In May Digitimes forecasted global tablet shipments would grow by 47.5% in Q2 on the previous year to 21.58 million units. And Gartner said global tablet sales (not shipments) will double to 119 million units this year, up from 60 million in 2011.
Except for a couple of perturbations, we have had a nice seasonal cycle, plus or minus a bit (3Q02, 2Q09, and 2Q11). So going into panic mode and looking for goblins under the bed to explain sleepless nights are not only unwarranted, it's not good for one's mental health. Tablets aren't goblins. Yes, they are changing the market as people find them convenient and useful, but the tablets are also being changed by the market, and as OEMs respond to demands for more powerful devices shaped like roof slates, the definition of tablet is going to expand.
Or … would you rather think that even though a whopping 87.5 million PCs shipped in a seasonally down quarter, the PC industry is truly dead and next quarter no PCs will ship at all anywhere—isn't that the obvious conclusion to the current near-hysterical response we are seeing from some in response to slow summer sales? Only slabs and phones, and maybe a game console or two, will ship from this day forward. That's why Intel has shut down all its fabs except the ones making phone and slate chips, Samsung bought AMD, Microsoft canceled Win 8, and Nokia and Nvidia merged—the PC business is gone, dead, finished, dried up, over. But it was fun while it lasted, and some of us will miss it. We'll write the epitaph on our smartphone— one character at a time. (Yes, it will take a while, and there will be spelling mistakes—get over it—it's the new post-PC way.)