Viewperf scores don't tell the whole story.
By Alex Herrera
Our recent review of the P900 (see "Review: Lenovo ThinkStation P900: Alex Herrera examines the most powerful deskside workstation we've ever tested") gave us a chance to look at another, relatively new product geared to the high-demand visual com­puting professional: Nvidia's Quadro K5200 AIB. That proved fortuitous, since the K5200 was about the only member of the new (as of August 2014) Kepler-based Quadro lineup we had yet to test.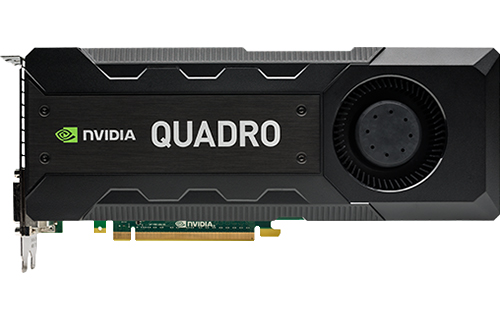 A sensible—and similarly expen­sive—complement to the rest of our P900 system, the Quadro K5200 (street price around $1,900) is number two in Nvidia's desktop Quadro GPU product line, one notch behind the absolutely no-holds-barred Quadro K6000 (~$4,300). When building a P900 on Lenovo's web­site, the prices of the different Quadro SKUs vary from their street prices. We could configure a Quadro K5200 for $2,500, quite a bit more than the next two K-sibs, the K4200 and K2200, with build-to-order add-ons of $1,050 and $570, respectively.
We'd run both the K4200 and K2200 on Viewperf 12 in recent months (though with different drivers), and add­ing the K5200's results to the mix, we see (for the most part) a sensible pro­gression of performance for all viewsets (but one), with performance scaling by price. The exception is the snx-02 view­set, on which the K4200 outperformed the K5200. We'll blame that on the fact that the drivers were different (though the K5200's was more recent, which normally means higher performance, but we digress).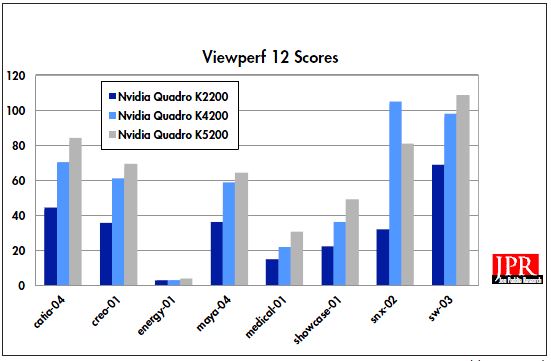 Similarly, we'd expect to see a sen­sible decline—again, diminishing re­turns—in price/performance moving up from the K2200, and we do. One might take a look at the chart above (right) and conclude that the K5200's price/ performance is inferior to that of the K4200, not because it's lower (it should be) but because it drops more precipi­tously from that of the K4200 than the K4200's price/performance does relative to the K2200. But there's a good reason for that.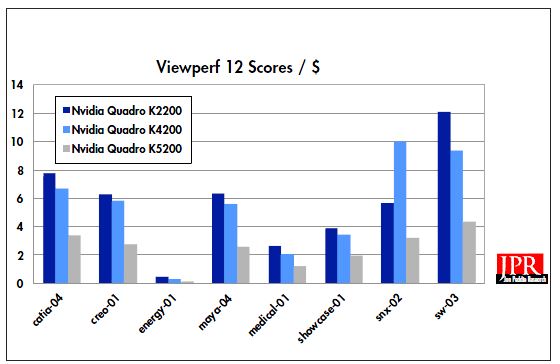 While Viewperf does reward larger graphics memories, it does so to a point, with memories larger than 1 to 2 GB not reflected much or at all in bench­mark scores. But memory costs money, so yes, looking in the context of View­perf, a card like the 8-GB K5200 may not shine as well on scores/$ metrics. That does not mean, however, that that 8 GB won't help the right applications and datasets—it will, it just doesn't help Viewperf's viewsets so much.
Alex Herrera is a senior analyst for Jon Peddie Research.