Working closely with a government agency should give Nemetschek a leg up in the competitive Chinese AEC software industry.
AEC software vendor Nemetschek and the technology division of the China Academy of Building Research (CABR Tech) have agreed to work together to develop building information modeling (BIM) standards for the Chinese construction market.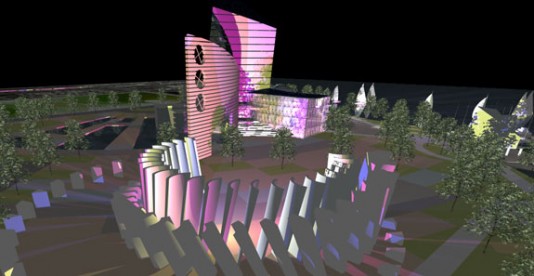 The two have signed a Memorandum of Understanding to create a three-year strategic partnership, with the stated objective of promoting and implementing BIM for AEC in China. Terms of the agreement include:
Establishment of a BIM data format suitable for the Chinese market
CABR will lead the research, with Nemetschek working as a participating partner
Development of a software interface between the two companies and the start of other possible technical and commercial cooperation in the field
BIM implementation for collaborative work with sustainable design.
A CABR Tech representative says the agreement, "lays the groundwork for broad and in-depth cooperation between our two companies in technology, product, and business areas.
Our take
Nemetschek has staked its future on Open BIM, a spin on existing BIM software strategies that emphasizes standards developed by industry councils and national agencies. Extending this approach to the wide-open construction market in China should help Nemetschek strengthen its competitive credentials against rivals Autodesk and Bentley. China is too big to be a winner-take-all market; being seen as tightly aligned with national standards will be a competitive differentiator.