Both the standard tower and the small form factor version come with a good array of options.
Lenovo today announced two new additions to its workstation line and a novel sales pitch to CAD users. The new ThinkStation E32 tower and small form factor (SFF) workstations will come pre-loaded with a 60-day free trial of Autodesk AutoCAD LT.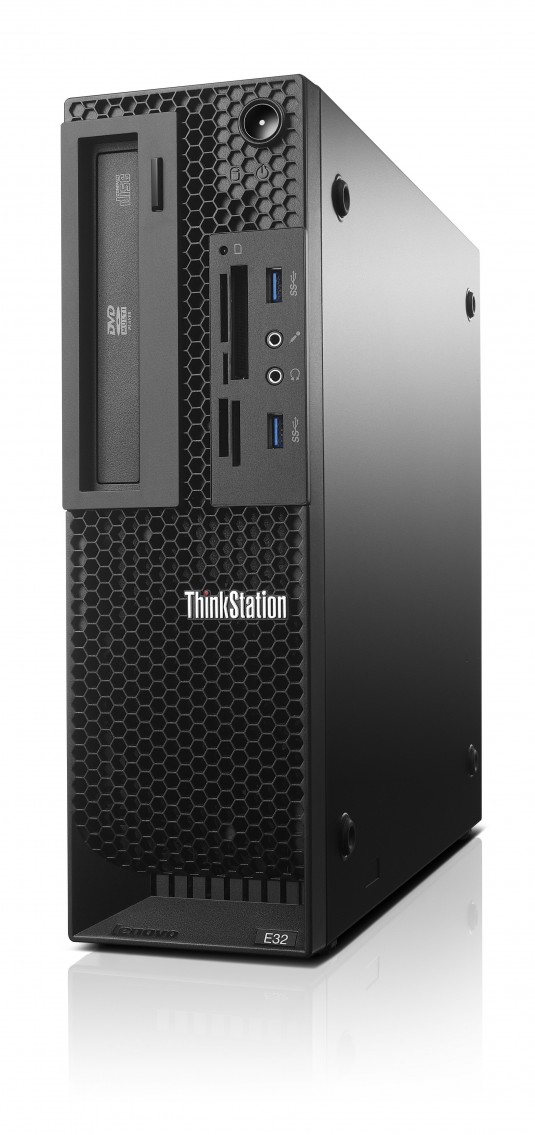 The ThinkStation E32 is an entry-level workstation aimed for professionals working in computer-aided design, product development and architecture. Both models come with certifications from leading design software vendors including Autodesk, Adobe, Dassault Systémes, PTC, and Siemens. Windows 8 is standard on both models.
The ThinkStation E32 SFF offers compact design and weighs in at only 17.2 lbs. The tower version gives users added expandability with the ability to increase graphics support from an Nvidua Quadro K600 card up to a K4000 card. The entry-level Intel P4600 HD is also an option.
The ThinkStation E32 is available with the choice of either Intel Xeon E3 or 4th generation Intel Core i7 and Core i5 processors. For English language versions, the workstations also include a 60 day trial of AutoCAD LT 2014.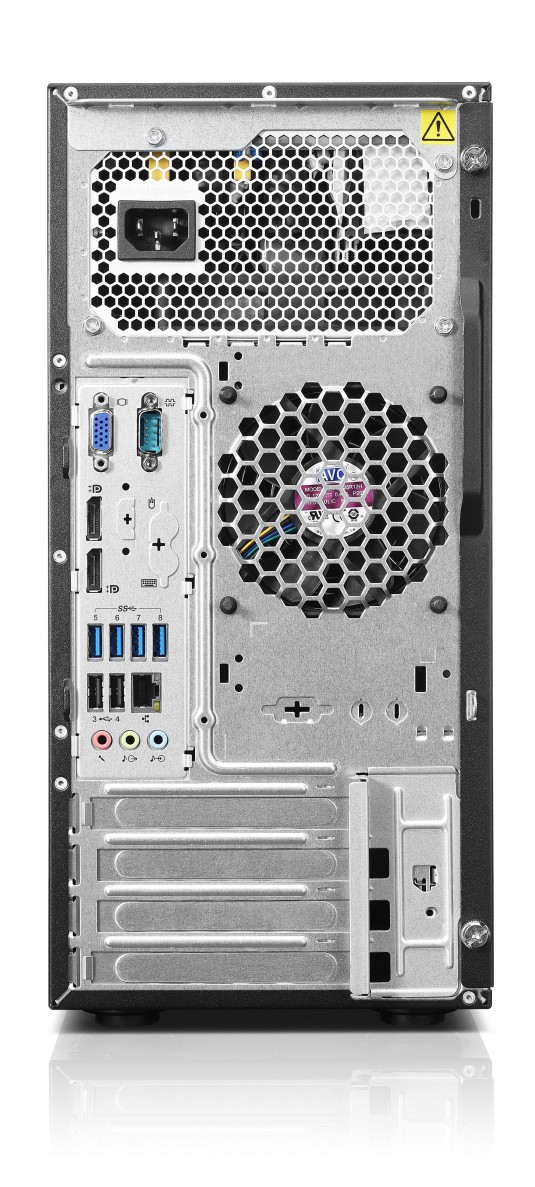 The E32 workstations use Error Correcting Code (ECC) memory to reduce the possibility of memory-related errors and critical data loss. Its 1600 MHz DDR3 Memory DIMMs capability provide users with application responsiveness and dependability. Up to 32 GB may be installed on either model.  Both models also offer six USB 3.0 ports. Three hard drives up to 3 TB of SATA storage and up to 256 GB solid state storage may be installed. Both models are rated at 92% power efficiency and 80 Plus Platinum certification.
Both the tower and the small form factor models will be available starting September 6. Pricing for models starts at approximately $729.