Sumerian allows for simplified mixed reality content creation and editing via your web browser.
Amazon Web Services (AWS) recently announced its entry into the AR/VR development scene with the launch of Sumerian, a simplified cloud-based platform that allows for the creation of customized mixed reality content.
Sumerian follows hot on the heels of a similar browser-based offering from Mirra. Like Mirra 3D, Sumerian is completely cloud-based and can be accessed via your web browser through the Sumerian editor. Amazon also states that no formal coding experience is required to use the service. Sumerian relies primarily on drag-and-drop features.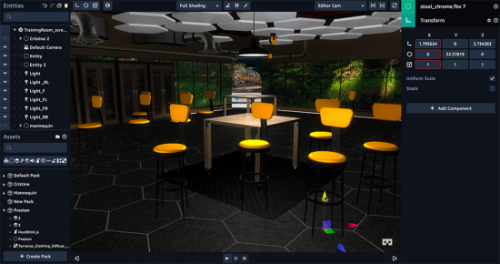 Sumerian can be used to create virtual reality (VR), augmented reality (AR), as well as 3D content. It also includes a built-in object library to make use of, as well as 'virtual assistants,' which can be used to help guide users through scenes.
These virtual assistants, called hosts, are able to help narrate your scenes and guide users through them automatically. They are also capable of speaking a variety of languages, but don't expect David Attenborough levels of narration quality. Check out the video at the end of the article to see for yourself.
If the built-in library is too limited, users can also create and upload their own custom assets, with Sumerian currently supporting the FBX and OBJ formats, and Unity support reportedly coming soon. Custom scripts can also be created and uploaded using either the built-in visual editor or your preferred JavaScript editor.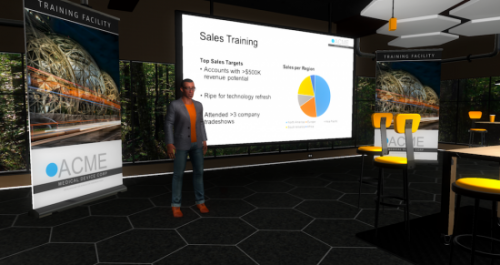 Completed scenes are stored in the cloud and can be viewed via a unique URL that will be assigned to your project upon completion. The use cases for Sumerian are as extensive as for AR/VR itself, from walk-through home or product demos to VR training films for hazardous or complex tasks.
All major VR devices are supported in Sumerian, including Oculus Rift, HTC Vive, and iOS devices, with support for Android ARCore coming in the near future. While a full release date has yet to be announced, developers with AWS accounts can apply to gain access to a preview build of Sumerian right now.
The preview build of Sumerian is free to use, however AWS charges customers based on the amount of storage space their project takes up in the cloud, as well the volume of traffic generated by it. More pricing details are available directly from AWS.
https://youtube.com/watch?v=CMIXNu66fxs
Video showcasing the capabilities of the Sumerian hosts. (Source: AWS)