The world's fifth-largest defense contractor is always pushing for manufacturing innovations. GD's Dean Bartles sees the digital thread as the next wave for improving interoperability and operational efficiency.
Second in a series
As we have reported before, a new slant on interoperability and collaboration is gaining ground in aerospace and defense (A&D) manufacturing, known as the digital thread. (For details, see the first article in this series, "Manufacturing with a digital thread.")
The digital thread philosophy started as a way to describe model-driven assembly on the factory floor, but is being expanded to describe a new way to use and exchange data from all aspects of manufacturing. The goal is to include 3D CAD, PLM, enterprise resource management (ERP), supply chain management (SCM), manufacturing execution systems (MES) and other data types in a common data exchange format structure with common interfaces from design to assembly. The goal is plug-and-play connectivity where data producers and data consumers will link to a common data source at any point in the manufacturing process.
General Dynamics wants in
General Dynamics is the world's fifth-largest defense manufacturer, with four main lines of business and facilities across the US. GD's Gulfstream Aerospace division is consider by interoperability experts to be on the cutting edge of PLM innovation, but it is a unit manager inside the Combat Systems division that is articulating the vision of the digital thread.
Dean Bartles is vice president and general manager of the Ordinance and Tactical Systems Large Caliber Ammunition Strategic Business Unit. He oversees facilities in four states that manufacture tank ammunition, artillery ammunition and war ammunition. In his position, he is constantly evaluating new manufacturing process and new technologies, in an attempt to make General Dynamics more efficient and more cost effective.
Bartles recently discussed the challenges facing A&D, the technologies he believes are important and the opportunities for collaboration he sees for aerospace and defense OEMs and their suppliers in the years ahead. The following is excerpted from a longer interview with Bartles supplied to GraphicSpeak by the AeroDef Conference, edited for clarity. Bartles was on the executive committee for this year's conference.

Q: What are the technologies you see as increasingly important to the defense industry today, and going forward?
Dean Bartles (DB): Today, one of the most important advancement is the whole concept of a digital thread. It allows us to take a digital model from a three-dimensional drawing right into our systems, and the machines then self-generate the code for machining the different parameters of the parts that we make. That is the future of where the technology is going.
We're using Pro/Engineer because our customer chose that platform, but certainly Catia and other software systems are being used successfully in the industry.
I think you're going to see the emerging of not only 3D modeling capability but totally automated manufacturing, computer automated integrated processing, all into one digital thread. More and more companies are beginning to offer these technologies—even to small businesses that can't afford to buy some of these huge platforms.
In the future, some of the machines will be able to download information directly from the cloud, allowing companies to process parts without having to do all the intermediate steps we have to do now.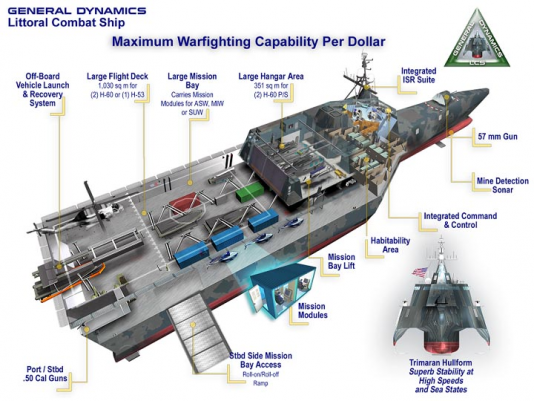 Q: What has been the impact of the digital thread throughout the supply chain?
DB: Certainly the concept of a digital thread has allowed us to shorten the development cycle on all products. Most industries, from the data I've been reading, have advertised anywhere from 40% to 50% reductions in lead times, from the time they first start developing a product until they have that product delivered out to the customer.
At General Dynamics we have achieved strong reductions in time of manufacture. And as the technology evolves, allowing us to go straight from the original 3D model into machining, that's going to shorten the time we take even further.
The key is the collaboration environment. Companies in 3D modeling are working with companies in other steps of the process, like the companies that offer product life cycle management software. The result is, what we are being offered today really shortens that step-by-step process we had to go through before. Before it was more of an iterative process, now it's more a parallel processing kind of system.
Q: How does your area of General Dynamics incorporate new technologies into your manufacturing process?
DB: We spend a considerable amount of money developing new processes ourselves—many of them unique processes. We also encourage our engineers to be on the lookout for other technologies that are being developed. And we encourage and reward innovation.
General Dynamics holds an annual corporate wide Manufacturing Symposium. Everyone, and especially our young people, are encouraged to submit an abstract on something they have seen or done, unique in the manufacturing process, that could have applications across all the other General Dynamics manufacturing facilities for this event, and we reward the best with recognition. The winners get a chance to speak in front of 250-300 of their peers, including the CEO who always comes every year, as well as many group presidents and vice presidents of General Dynamics companies. We also give an award trophy for the best team.
Seeking innovation is a big part of what we encourage in manufacturing, as well as in engineering. We also have a separate engineering symposium held during which anyone that has received a patent over the last 12 months receives recognition. Some of the best new product ideas or new process ideas that have come out of the engineering arena have been recognized at this symposium and rewarded accordingly.
Q: How do you see collaboration going forward in aerospace and defense manufacturing? Do you see relationships between the different OEM's, the supply chain, and the way they collaborate and work together evolving?
DB: Absolutely. I think we're going to see more and more collaboration at all levels and between surprising partners.
I just recently heard a very interesting presentation by a senior member of DARPA who was talking about the next-generation combat vehicle, and how they're looking for best of breed technologies throughout the world. Usually, the Department of Defense would look at just US companies for their next-generation combat fighting vehicle, but DARPA has actually awarded small contracts to companies located in all kinds of different small countries because these companies have come in new ideas for things that they can bring to the party.
This whole collaboration thing is spreading, and I think it is healthy. Companies like Proctor & Gamble are talking about how they have taken more and more of their research dollars and instead of keeping it all internal, they are opening it up to outside companies to get their ideas, and they are funding small businesses that can't afford to develop their new concepts on their own, so P&G is funding those ideas. We should embrace that concept as well.
Q: How do you contrast your manufacturing operations today, and what they will look like in the future? And how would you describe to someone coming into the workforce what the opportunities are within your own manufacturing operation?
DB: Certainly the biggest change for us has come in the up-front area, the design part, and then also, the creation of more efficient manufacturing processes. Both of these areas have become much more high tech. Today manufacturing for the defense industry is all computer-based, and all three-dimensional. We also are using more simulation—in all aspects of preparing those manufacturing processes for the shop floor.
The focus on technology is an exciting opportunity to young people. For the tradesmen, a lot of the equipment has become so high tech, we need to find people who have a certain knowledge in the whole STEM area—science, technology, engineering and mathematics.
What we need most is more focus on mathematics, I think. Some kids don't want to go to college. That's fine. But for them to fully realize their opportunity, they need a good high school education in the sciences. They'll be more prepared for the kinds of high tech jobs we have in the manufacturing plant.
The future of sustainability is an area that I think young people care about. I have three boys of my own. One of them is an engineer already. I can tell you, there is an altruistic bent to these young people. They want to do something that's not only earning them a paycheck but that is good for society, and the whole sustainable movement that we see entering manufacturing, is a great opportunity for any young person.