The free software fine-tunes Dell Precision workstations for the product and task. Initially shipping with settings for Maya, SolidWorks, and Creo.
Dell today announced Dell Precision Performance Optimizer (DPPO), software that automatically configures Dell Precision workstation settings to maximize performance of engineering, design and digital content creation applications. DPPO is preloaded with profiles for popular applications such as Autodesk Maya, PTC Creo and Dassault SolidWorks. Once activated it automatically adjusts system settings to optimize performance.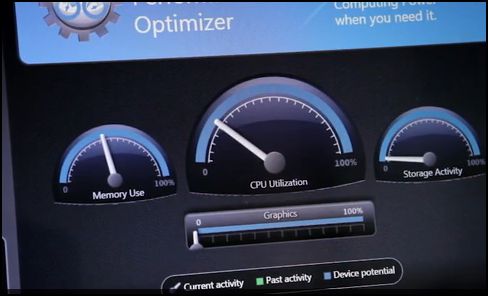 Dell Precision Performance Optimizer offers three main features to enable comprehensive yet simplified system optimization and eliminate the guesswork from adjusting system settings:
Automatic performance optimization: DPPO comes preloaded with predefined performance profiles for popular applications, initially Autodesk Maya, PTC Creo, and Dassault SolidWorks. Once activated, the software automatically adjusts system configurations such as CPU, memory, storage, graphics and operating system settings whenever a supported application is launched. This allows workers to quickly improve workstation performance when switching between applications and projects, like moving from animation to CAD. Dell claims its testing and benchmarking shows users can experience up to 57% increase in application performance with DPPO.
System maintenance: IT professionals and users can gain greater control and knowledge of their system through automated or manual updates for new drivers, BIOS, application software, firmware and other components.
Tracking and reporting: The application includes tools to analyze and model system utilization such as how much free memory is available, processor utilization, thermal sensor data, battery state, and more. Detailed reports can be scheduled to run and analyze system utilization at any time, even during intensive tasks like compiling code or rendering frames.
Dell Precision Performance Optimizer is free and is pre-installed on new Dell Precision T1650, T3600, T5600, T7600, M4700 and M6700 workstations with Windows 7 (32 & 64 bit) and Windows 8 (64 bit) operating systems. For existing users of these products the software is available for download at the Dell website.  Application profiles are currently available in English for Autodesk Maya, PTC Creo, Dassault SolidWorks; profiles will be released shortly for Adobe Premiere Pro, After Effects, Photoshop, and  Media Encoder. French and German versions of the optimizer will be available later this year.
A video introducing the Performance Optimizer by Trey Morton, a systems engineer with the Dell Precision workgroup, is available on the Dell website.