The Precision R5500 uses Nvidia's new VGX technology to virtualize graphics performance.
Dell has announced a new virtualized 2U rack workstation it claims is the first four-GPU configuration to be certified by Citrix with GPU pass-through. The Precision R5500 enabled up to four concurrent users to access a single workstation from any location.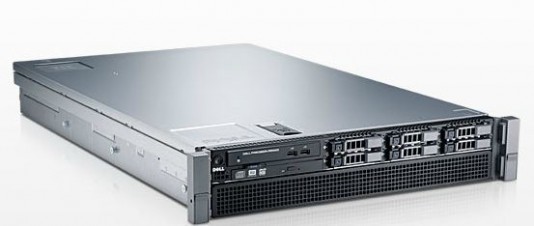 Dell says this new usage model is designed for customers running 3D workloads in the engineering, medical, media and entertainment, scientific, software development and economic and finance market segments looking to support additional users on a single workstation.
Citrix has certified the Precision R5500 for XenServer 6 using XenDesktop HD HDX 3D Pro, which includes additional security features, IT resource optimization, and end user flexibility in a high-performance computing environment.
Many enterprises prefer to run virtualized environments, but until now it has been difficult, if not impossible, for most sites to virtualize GPU use. Nvidia's new VGX, a virtualized version of its Kepler GPU technology, is behind the new GPU virtualization ability. Dell says any device running a Citrix Receiver can be used with the Precision R5500.
The Precision R5500 also offers Intel Xeon processors with memory capacity of up to 192GB, dual-wide GPU slots that scale up to 450 watts, up to six 2.5-inch SAS HDDs or five SATA HDDs.