When teamed with Nvidia GRID virtual GPU technology, workstation power become available from any device.
By Tom Lansford
Is your company considering implementing remote workstation solutions? If so, then the Fujitsu Celsius workstation team might have the perfect solution for you. Have a look at the new Celsius C740, the 1U rack-workstation from Fujitsu.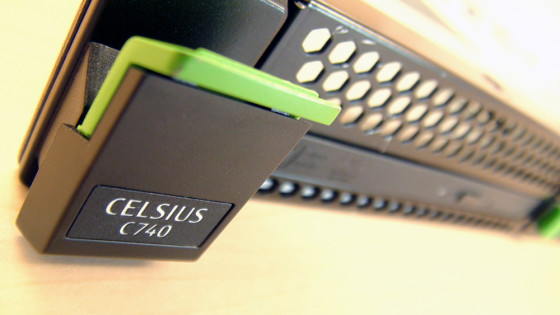 CADplace recently spoke with the Celsius workstation team about the new workstation. This system does more than simply build on the foundations laid by the previous model, but also delivers completely new capabilities and performance.
This new generation of rack workstation makes major technology advances yet maintains a 1U format. New technology has been added to the workstation at nearly every level, and the system offers expandability related to graphics, processors, and memory.
Like all of the Celsius family, the C740 is designed and manufactured in Germany. For product design, right down to the mother board, to manufacturing and final test, the Augsburg team is in control.

The key benefits of remote workstation solutions are:
Data security: critical data never leaves your data center
Accessibility: a powerful workstation is available from any device
Efficiency: Easy to deploy and manage workstation resources
Significant benefits of the Fujitsu Celsius C740 include:
Multi-user virtual GPU capable with Nvidia GRID vGPU technology
Dense 1U remote workstation format
Expandable with flexible configuration options
Designed and manufactured in Germany
Continue reading at CADplace:
The CELSIUS C740 is the most interesting remote workstation design we have seen so far
CADplace provides information on the CAD and professional design market In German, French and English. Tom Lansford has been working in the professional graphics market for more than 25 years.