Partnerships with Microsoft and Topcon strengthen connected data environments. A variety of new products and technologies were also announced this week at Bentley's Year In Infrastructure Conference in London.
By Randall S. Newton
Over the years Bentley Systems has become the go-to choice for the very largest largest infrastructure projects. Now ranked as #2 by revenue in both AEC and GIS, it has developed a vast portfolio of products for utilities, networks, civil engineering, and architecture. This week at its annual Year In Infrastructure conference in London, Bentley announced a wide array of product updates and new or updated strategic relationships. It also made a passionate case for the use of cloud-based data access and the mainstreaming of what it calls Reality Modeling.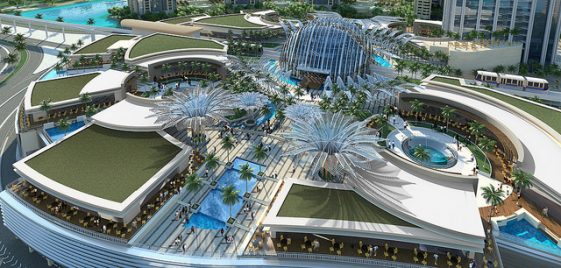 Bentley is no newcomer to cloud-based infrastructure. Since the early 2000s it has provided a variety of remote data access and connectivity solutions, long before "cloud" became part of the technical nomenclature. This year at YII Bentley made its relationship with Microsoft part of the keynote. The phrase "connected data environments" was used repeatedly to explain how large infrastructure companies including Shell Oil, Crossrail, Maryland State Highway Administration, and Mott MacDonald use Bentley products with Microsoft Azure cloud services.
Microsoft is a strong number two to Amazon in enterprise cloud services. According to conference presenters, 85% of Fortune 500 companies are now using Azure, and Microsoft is adding 124,000 new subscribers per month. Many of Bentley's customers are global; having cloud access makes data accessible around the planet 24/7 for a far lower cost than running their own dedicated IT services. Azure claims to have dual-system backup in 60 countries, far more than Amazon which lists 14 "availability zones" of redundancy across the globe. Bentley utilizes a hybrid approach to clouds, with varying degrees of reliance on cloud versus local storage as a customer sees fit.  
Bentley encouraged its users to take advantage of the next wave of cloud-enabled data connectivity, the use of operational intelligence analytics. Using a cloud-based approach to "big data" gives open and live access to engineering models and all related metadata, including operational technology and data.
New partner, new acquisition
It seems that each year Bentley announces yet another technical or strategic partnership for the benefit of its users. It also regularly acquires small companies with promising technology. This year's strategic relationship is with Topcon Positioning Systems, a leading vendor of positioning instruments for surveying and construction. The two will cooperate on creating cloud-based access and services to its joint customers, providing workflow options not previously available. Initially the cooperation will enable Bentley ProjectWise project data management software to connect with Topcon Magnet Enterprise. Topcon will also provide interoperability with Bentley ContextCapture image processing for mass data collection via unmanned aerial systems (UAS, more commonly known as drones).
Bentley announced at YII it has acquired ComplyPro, a UK-based provider of managed services for capital project construction. ComplyPro offers software and services for tracking and managing requirements compliance in rail, aviation, energy, and other asset-intensive industries. Existing users of ComplyPro services will continue to be supported by the existing Birmingham UK office; the ComplyPro software will be merged over time with Bentley's ProjectWise and AssetWise data management platforms. No information on acquisition costs were provided.
Reality Modeling
The use of photogrammetric imagery for harvesting workable data in engineering is rapidly becoming a mainstream technology. Autodesk calls it "reality capture," while Bentley prefers "reality modeling." Two years ago Bentley bought a small French software firm with a new approach to photogrammetric data use. ContextCapture technology is now integrated into the Bentley portfolio and has been used on a wide variety of projects — many of them finalists in Bentley's annual awards program for outstanding use of Bentley technology. At the conference Bentley announced that next month an update to ContextCapture will let users combine point cloud data with photos, a combination Bentley calls hybrid inputs. "The advantages of reality modeling are now compelling in every circumstance, across the range of scanner or camera devices, of asset characteristics, and of capture conditions," said Bentley in a statement to the media.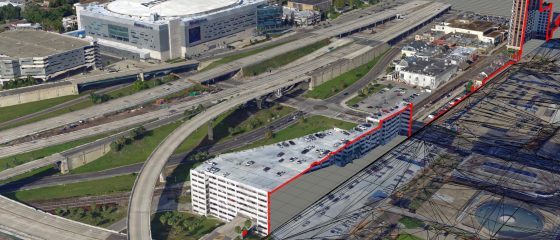 Next generation civil engineering
Bentley is far and away the number one supplier of civil engineering software to state Departments of Transportation in the US. At YII it announced the next generation of its highway design software, OpenRoads Designer Connect Edition. It is the successor to a long line of products including InRoads, Geopak, MX, and PowerCivil.
OpenRoads Designer is a multi-discipline 3D modeling platform that covers the highway design process from conceptual design through construction documentation. It blends traditional engineering workflow with modern 3D parametric modeling, allowing model-centric creation of all design deliverables. Newest features in OpenRoads Designer include use of reality meshes, imagery, point cloud data and other georeferenced data. Users can bring real-time and real-world conditions into the modeling environment throughout the construction lifecycle.
Still no IPO
For several years privately held Bentley Systems would release selected revenue data during its conference or other public gathering. But for the second year in a row the company has made no such statement. Last year they had just filed the paperwork for a public offering of stock — then soon after pulled back. This year they are still in a holding pattern regarding IPO, so they are prevented from discussing financial data. Bentley also went through the considerable time and bother of filing to sell stock in the early 2000s but pulled back then as well. Both times the CEO said the market had turned hostile, making the timing wrong.
Dr. Jon Peddie, president of Jon Peddie Research, contributed reporting for this article. GraphicSpeak is owned by Jon Peddie Research.