Buzzsaw users can now access the AEC collaboration platform from their Andriod smartphone or tablet.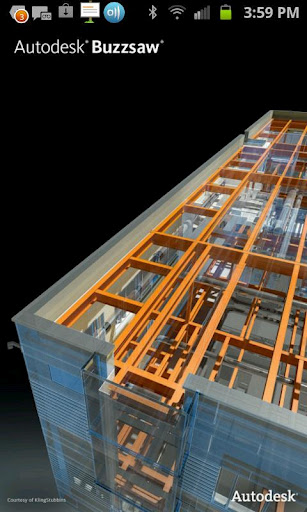 Autodesk has released an Android version of its Buzzsaw mobile app, providing another way for Buzzsaw users to access their AEC collaboration workspaces. The new app joins the existing Android for iOS app, extending mobile access to Buzzsaw projects.
Autodesk Buzzsaw provides cloud-based sharing for design projects and files, allowing project stakeholders to sync and view designs, models, and other relevant assets.
Buzzsaw for Android key features:
Securely access project designs and related documents at all eight Buzzsaw permission levels;
Secure authenticated access to the Buzzsaw cloud;
View various metadata design elements;
Open DWG and DXF files AutoCAD WS;
View project photos, images, and other related documents;
Capture and share project photos (subject to device capabilities);
Open and edit files managed on Buzzsaw directly from other mobile productivity apps via WebDAV.
Autodesk Buzzsaw for Android is available at Google Play, the new appstore for Android devices. Autodesk offers a 30-day free trial of Buzzsaw at http://www.autodesk.com/buzzsaw.