Autodesk will use the technology to strengthen existing consumer products like SketchBook, and it also gains an existing platform on Facebook. But why buy a Flash product?
Autodesk announced today it has acquired Pixlr, a free online social image editing and sharing service. Terms of the transaction were not disclosed.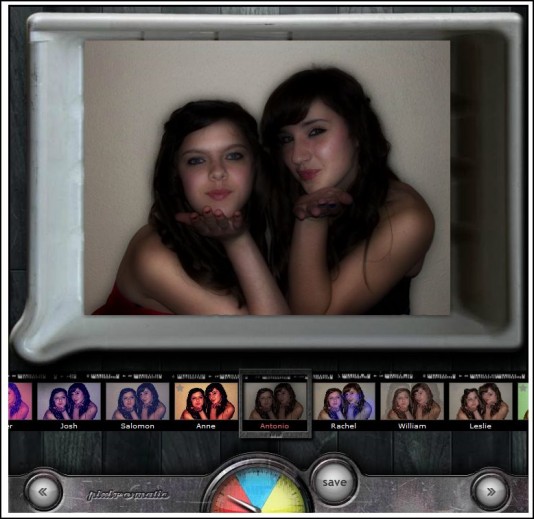 Pixlr was started in Sweden in August 2008; it provides tools for non-professionals to create, edit, and share images online and in social networks. Autodesk says the acquisition will enhance its ability to provide image editing for its consumer products, such as the SketchBook desktop product line. The deal will also give Autodesk an immediate presence on Facebook, where Pixlr-o-matic is a popular photo editing tool.
Pixlr applications include Pixlr Editor and Pixlr Express for working online; Pixlr Grabber for screen-grabbing images; Pixlr-o-matic for editing images and sharing on Facebook; and photo sharing service imm.io.
As a result of the acquisition, Autodesk says SketchBook Pro desktop users will gain the ability to read and write image file formats such as Pixlr's proprietary PXD and to exchange files while maintaining deep data such as layers. Current Pixlr users will be able to add more freehand sketching to their projects through file compatibility with Autodesk SketchBook Pro desktop application.
Pixlr's founders are now part of Autodesk. The company says the transaction is expected to have no impact on the most recent revenue guidance, issued June 29, 2011.
What we think
There are a variety of online photo editors online, and most of their owners would have sold their mother to be acquired by Autodesk. Pixlr is an interesting choice, in that all their applications are Flash-based, requiring the Adobe Flash plug-in for a browser. Using Flash means Pixlr apps will not work on the Apple iPad or iPhone. Autodesk will have to substantially tweak the Pixlr apps to extend their reach to Apple's iOS environment. We note Autodesk kept referring to the desktop version of SketchBook Pro in the press release, not the iPad version.
Pixlr says it chose Flash over HTML5 for practical reasons, including the ease of use when opening and saving files locally, and the speed of start-up. Adobe added iOS support to Flash Builder in June, so perhaps our worries are misplaced.
Pixlr also offers an application programming interface, making it possible for web developers to use Pixlr technology on their own websites. In Autodesk's eyes, the API was likely as important as any of the specific photo editing tools.