China, Russia, and the UK were international stars but overall Ansys believes manufacturers are entering a cautious phase in their spending. The latest corporate acquisition is a composites analysis vendor from Switzerland.
Ansys (ANSS: NASDAQ) today reported first quarter 2013 revenue of $197.7 million, an increase of 7% from a year earlier. The gains were despite a marketplace Ansys CEO Jim Cashman calls "less than robust, and somewhat unpredictable." Net income was $51 million, up 12% from 1Q12. The stock dropped 6.5% to 74.46 in early trading after the report.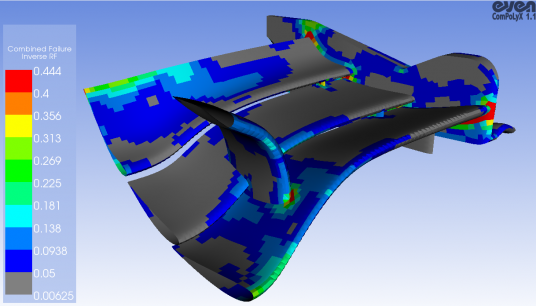 Breaking down revenue, software license revenue in the quarter (ending March 31, 2013) was $118.9 million, up 4.7% from 1Q12; maintenance and service revenue was $78.8 million, up 9.9% from 1Q12. Revenue was unfavorably impacted by currency fluctuations of $4.7 million in the quarter.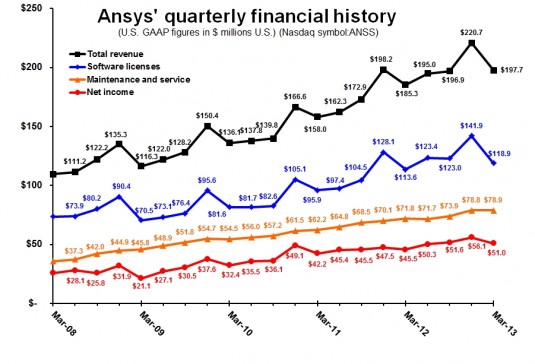 Revenue by regions:
North America revenue was $70.6 million, up 4.2% from 1Q12. Ansys says North America sales were strongest in automotive, industrial equipment, and electronics.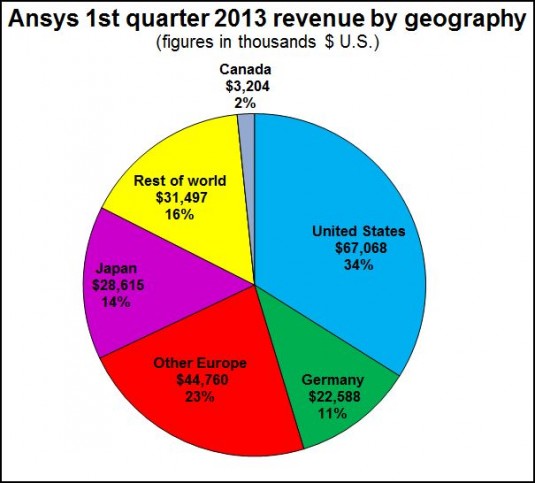 Europe revenue was $68.3 million, up 9.3% from a year ago; almost 30% of all European revenue for Ansys comes from Germany. In Europe, the UK and Russia were stronger than most other countries, but overall services revenue was weak in the region as companies delayed projects.
Asia/Pacific revenue was $60.5 million, up 5.7% from a year ago. Japan traditionally accounts for almost half the Asia/Pacific total. China and South Korea were stronger than usual.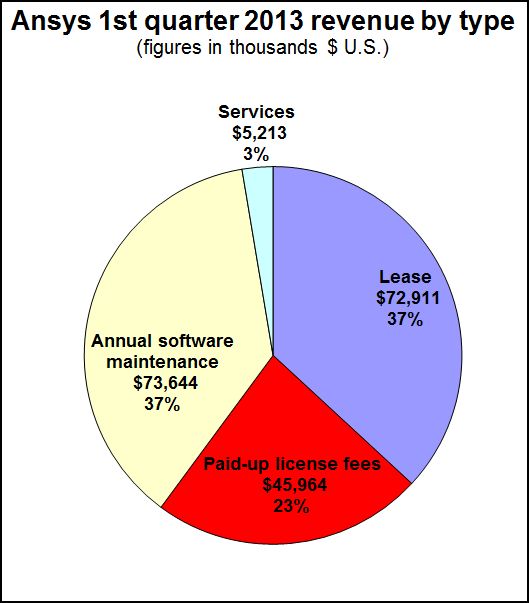 Ansys acquires Evolutionary Engineering
Just after the close of the quarter, Ansys acquired Evolutionary Engineering AG (EVEN), a provider of composite analysis and optimization technology relying on cloud computing. EVEN will become Ansys Switzerland, a wholly owned subsidiary. EVEN has 12 employees in Zurich and has been an Ansys partner, offering a product called Ansys Composite PrepPost that integrates with Ansys Mechanical. "EVEN is a leader in composite simulation; this acquisition emphasizes the high priority Ansys is giving to this emerging technology," the company said in a statement released during its conference wall with financial analysts.
Composites blend two or more materials that possess very different properties. Because they combine light weight, high strength and outstanding flexibility, composites have become standard materials for manufacturing in a range of industries, including automotive, aerospace, energy, marine, motorsports and leisure. This popularity is driving the need for new design, analysis and optimization technology.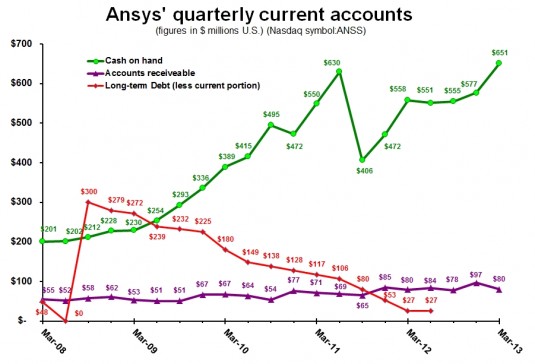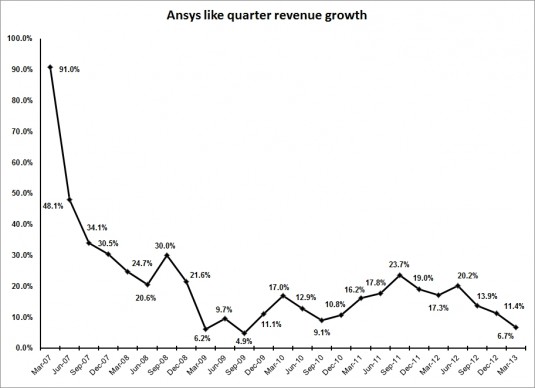 L. Stephen Wolfe, PE, a contributing analyst for Jon Peddie Research, provided research for this report.
Larger versions of these charts are available at our Facebook page: https://www.facebook.com/GfxSpeak