The two plan to carve out a niche as the 'best of breed' in 3D BIM project collaboration for existing users of 2D solutions.
Horizontal Systems Inc., provides cloud-based access to building information modeling (BIM) models. Ziggurat provides 3D coordination, clash detection, and space management services, using proprietary technology to convert 2D drawings into 3D coordination models. The two have decided their solutions are complimentary and not competitive so they are forming partnership, hoping to attract more AEC firms to a 'best of breed' web-based BIM collaboration system.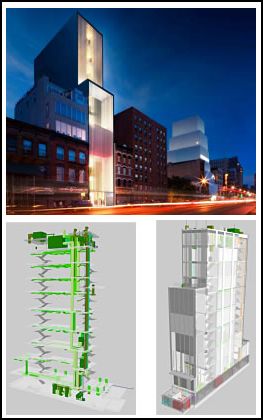 Horizontal makes what it calls the Glue Platform, to enable direct communication between BIM and project management systems. Ziggurat will provide the ability to convert 2D designs into 3D Navisworks models, so users of AutoCAD or other 2D CAD tools can continue to work in 2D and downstream users can view and query the data from a 3D model. Using both tools users can expect to convert and use 2D drawings to perform clash detection and spatial analysis, and to help owners migrate quickly from design to execution.
What we think
Both companies stress they are offering a way to expand the benefits of building information modeling to contractors who like their existing 2D-based tools, most likely AutoCAD drawings and Meridian or Oracle Primavera project management. If a Horizontal-Ziggurat partnership lets contractors have their 2D cake and take it to the web as 3D BIM, that's a sneaky coup de grâce opportunity for the resident tech geeks inside old-fashion construction companies.