Bob Iger back in charge at Disney as Chapek exits.
By Andy Marken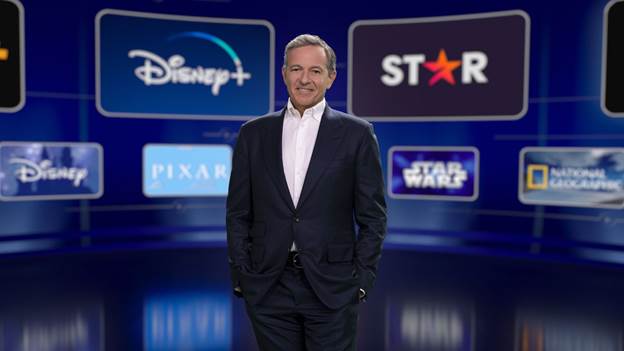 Disney has a new person leading the band at the House of Mouse. On Sunday, November 20, news broke that The Walt Disney Company's board of directors had reappointed Bob Iger to head the entertainment giant. He will be replacing Bob Chapek, who had taken over Iger's responsibilities in early 2020 when Iger retired following 15 years as CEO.
The board and Iger made it clear that his second act as CEO will be a two-year appointment, during which time he will set the strategic direction for renewed growth and will find a successor.
The reinstatement of the highly respected and liked company leader surprised the industry's top insiders and was very well received by Wall Street, with its stock jumping sharply in early Monday trading.
Iger stepped aside as CEO in February 2020, handing the reins to Bob Chapek, who previously led the company's theme parks and consumer products division. He continued to serve as executive chairman of the company, stepping down from that position less than a year ago.
 The upheaval comes 11 months after Iger left Disney, and days after Chapek said he planned to cut costs at the company, which had been burdened by swelling costs at its streaming service, Disney+. Earlier this month, the company's earnings underperformed Wall Street's expectations even as its theme park business reported a surge in revenue. The parks business had its best year ever due largely to price increases and upsells that alienated fans and alarmed some analysts by making the parks less accessible to middle-class families.
A more in-depth version of this Disney changing of the guard story can be found on JPR's TechWatch.