Editing VR video content has gotten a lot easier.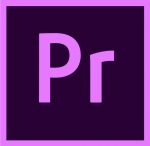 Following Adobe Max 2017 (October 18-20) in Los Angeles, Adobe unveiled that Creative Cloud's newest release will offer Adobe Premiere Pro with CloverVR. CloverVR was initially shown at Adobe Max 2016 as a sneak peak for what is to come; a VR video editor that will help consumers in consolidating their choice as to what program they should use in the currently crowded marketplace of video editing software. Premiere and CloverVR's integration has the ability to improve user adoption of VR head mounted displays (HMDs), especially if they're the type to be interested in video production but find currently available software nonuser friendly.
With the added familiarity and ease of use that comes along with using Adobe Premiere, users can expect to forgo the previous tedious nature of VR video editing. Utilizing an interface that is specifically designed for VR editing with the same familiar tools that Premiere users have become accustomed to using, users can expect nothing but a seamless integration between software and HMD. Interestingly enough, users will be able to edit their footage while wearing their VR headset! This is a tremendous improvement over the previous trials and triumphs of editing VR content on a non-immersive monitor, creating a difference between what is displayed on the monitor versus the HMD.
All in all, Adobe's release is a step in the right direction for those interested in editing VR video content.
Harrison Garovi is a recent graduate from the University of San Francisco who received a bachelor's degree in advertising. Prior to attending college, Harrison was an intern for Jon Peddie Research and was responsible for testing graphics cards as well as other pieces of hardware. His interests are music production, traveling, playing video games, video editing, and taking photos of his Ford Mustang.