Magic Leap's recent funding is their most public information.
Magic Leap, a virtual reality start up based in Plantation, Florida, has successfully raised an additional $502 million, a company that was recently valued at $4.5 billion. Magic Leap is known to have a reputation to operate secretively and has been accused of promoting vaporware due to not releasing a prototype or tangible product, but what we do know is that Magic Leap is looking to further the development of its augmented reality (AR) glasses platform Magic Leap One. Similar to Snapchat's recent implementation of 3D virtual images into our snaps, we can expect Magic Leap's iteration to be far more advanced in quality based on the released demos we have seen.
Magic Leap intends to raise a total of $1 billion in this particular round of funding based on a Delaware filing in the past week. If all goes according to plan, we can expect Magic Leap to be valued at over $6.5 billion. Big name investors that are known to support Magic Leap are Google, Andreessen Horowitz, and Alibaba.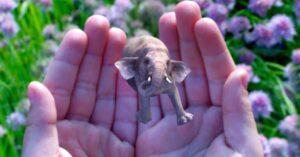 We are eagerly awaiting the day Magic Leap releases a prototype, but until then we can only wait in anticipation.