There's a lot of hope behind the widespread adoption of self-driving cars.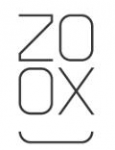 Carl Bass, former CEO of Autodesk from 2006 to 2017 has been recently appointed by Zoox, an autonomous driving start-up based in Menlo Park, California, to serve as the independent director of the company. Zoox describes themselves as a "robotics company founded by Tim Kentley-Klay and Dr. Jesse Levinson to create autonomous mobility. Operating at the intersection of design, computer science, and electromechanical engineering, Zoox is a multidisciplinary team working to imagine and build an advanced mobility experience that will support the future needs of urban mobility for both people and the environment."
Bass' career at Autodesk began in 1993 when his co-founded company Ithaca Software was acquired by Autodesk. He initially served as the chief architect for AutoCAD. During his time at Autodesk, Bass had periods of leave from the company, ultimately returning after pursuing other career-related interests. He was let go in 1995 only to be rehired 5 months later, left the company again in 1999 in order to launch Buzzsaw, and returned to Autodesk once again when Buzzsaw was acquired by Autodesk. In essence, no matter the track Bass took, he always made a return to Autodesk. In fact, after stepping down from the role of CEO in February 2017, he still remains a member of the board of directors.
Bass stated on his recent appointment at Zoox that "Zoox has taken a unique approach to creating autonomous vehicles. I'm very excited to join the Board of Directors and help this genuinely creative company grow as it innovates." Carl is joining six other members on the board of directors. These individuals are Laurie Yoler, Heidi Roizen, Dan Cooperman, Thomas Tull, and the company's co-founders Dr. Jesse Levinson and Tim Kentley-Klay.
Bass currently also serves as a member of the board of directors of Planet, Zendesk Inc.; the board of trustees for California College of the Arts, Art Center College of Design, Smithsonian's Copper-Hewitt National Design Museum, and on the advisory boards of UC Berkeley School of Information, UC Berkeley College of Engineering, and Cornell Computing and Information Science.
Harrison Garovi is a recent graduate from the University of San Francisco who received a bachelor's degree in advertising. Prior to attending college, Harrison was an intern for Jon Peddie Research and was responsible for testing graphics cards as well as other pieces of hardware. His interests are music production, traveling, playing video games, video editing, and taking photos of his Ford Mustang.