Panoramic 3D images made easy.
Leica Geosystems, maker of measurement technology has formed a partnership with Matterport, a cloud-based 3D media company, to offer a simple and efficient method in creating, modifying, distributing, and experiencing engaging 3D digital images.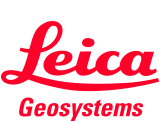 Geared towards the Architecture, Engineering, and Construction (AEC) sector, this partnership's focus is on integrating the new Leica BLK360 imaging laser scanner (a scanner capable of creating 3D panoramic images with Multivista's construction progress documentation service) into Matterport's cloud-based platform. The ultimate goal of this partnership is to offer an automated and simple method of capturing images in very fine detail to create immersive 3D visualizations.


As stated by Hexagon Geosystems president Juergen Dold, "our new partnership with Matterport, combined with our recent acquisition of Multivista (construction photo and video documentation firm), we are fulfilling our commitment to supporting the AEC industry and bringing the sector added value. As AEC professionals continue to progress their work in the Design, Build, and Maintain (DBM) lifecycle, we are there with them supplying the solutions they need to achieve their goals. With this latest offering, these professionals can now easily visualize their projects to shape the change needed in a digital reality for real-world advancements, leading to reduced costs and increased time savings."
Leica Geosystems and Matterport's integration of technologies allows for a seamless and easy to learn experience that offers real-time feedback, artificial intelligence, and automation. Consumers have a choice on whether they solely want to use the BLK360 imaging laser scanner or opt to use the Matterport Pro2 camera, resulting in a package that is both flexible and efficient in its use. This flexibility is most likely as a means for both companies to maintain autonomy for their own products by offering consumers more choices.
Leica Geosystems and Matterport are expected to release their integrated solution to the AEC market in 2018.