AR developer enters new phase of growth.

Brian Mullins, founder of the American augmented reality startup Daqri has stepped down as CEO amid the company's newfound growth and prosperity.
To be replaced by Roy Ashok, a former Qualcomm executive, the company is entering into its second phase of growth. Greg Casserly, board chair of Daqri says the company will shift its focus on "product shipments at scale, a growing customer base, and all the opportunities and associated operational complexities that brings."
Based in Los Angeles, Daqri has been known for a variety of AR devices, most notably their Smart Glasses, Smart Helmet, Qube, and Smart HUD. The company was started in 2010 by Mullins and he will continue to stay on board as a member of the board of directors. Mullin's innovations and subsequent creation of the company has been credited for creating massive changes in "everything from workplaces, to the automotive industry."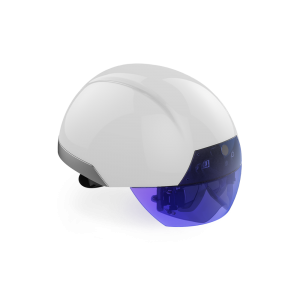 Roy Ashok initially joined Daqri as the company's first chief product officer in November 2015. Currently in charge of Daqri's Smart Glasses and its shipment in late October, Ashok has also been incharge of VOS's development, Daqri's proprietary operating system, as well as Daqri's professional-grade developer tools. While at Qualcomm, Ashok served as its director of product management.
"I take seriously the responsibility of building on Brian's accomplishments," said Ashok, in a statement. "That starts with a seamless laser focus on the continued successful launch of Daqri Smart Glasses and our HUD projects for the automotive industry. We have the talent, operational processes, and industry relationships in place to convert enormous opportunities into growth that will spread AR capabilities everywhere."