Tag: PTC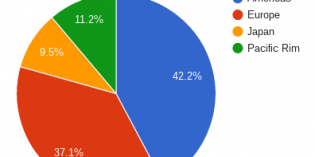 Customers switching to subscriptions at a faster rate than predicted means lots of revenue that can't be booked in the current quarter.   A stronger than expected move among customers to subscription accounts was good news for PTC in the long run, but the surge meant the company ended its fiscal year with a net […]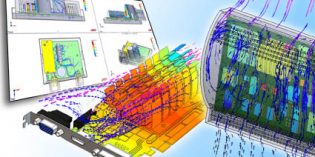 With design software for both EDA and mechanical, the Oregon company would be a good fit for several CAD firms. Reuters is reporting Mentor Graphics (NASDAQ: MENT) has retained the services of Bank of America to explore "strategic alternatives" which could include a potential sale. The Wilsonville, Oregon company develops design software primarily for electronic […]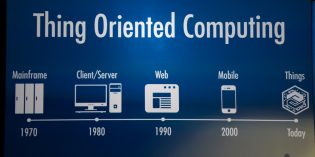 PTC's LiveWorx user conference showcases tools for creating smart connected everything.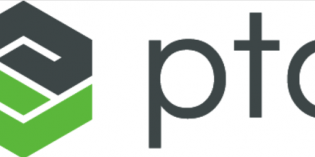 The PTC pivot into an Internet of Things business is part of a larger redefinition of manufacturing. Today at the PTC LiveWorx 2016 conference, CEO James Heppelmann ended his presentation by introducing a new logo to represent the company. As shown here, the new logo combines the company name (they stopped being "Parametrics Technology Corporation" […]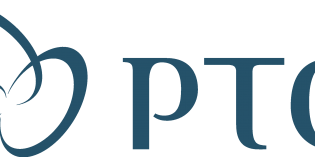 Software subscriptions are rising briskly, but that means a short-term hit in revenue. PTC CEO James Heppelmann told Wall Street what he thought was great news; new booking of software subscriptions in the second quarter of 2016 were above the high-end of previously issued guidance. This is great for the long-term future of PTC, but […]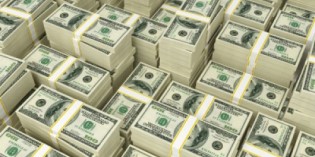 $28.2 million fine imposed for improper spending on clients. PTC has reached a settlement agreement with the U.S. Securities and Exchange Commission regarding an investigation of paid travel for customers in China. The U.S. Department of Justice and the SEC says the $28.2 million fine resolves possible bribery charges under the U.S. Foreign Corrupt Practices […]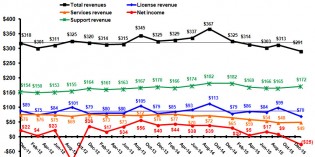 In the first quarter of fiscal 2016 PTC is posting a net loss due to restructuring costs. The silver lining is the rise in subscriptions. By Randall S. Newton When a software company is in transition from selling perpetual licenses to selling subscriptions, there is a period when revenue lags; license sales decline and subscription […]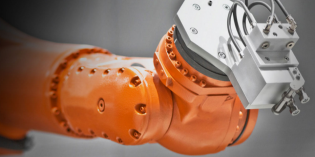 Building another node in an expanding Internet of Things platform. PTC has announced a definitive agreement to acquire Kepware, a software development company that provides communications connectivity for industrial automation. PTC will pay approximately $100 million, plus up to an additional $18 million based on achievement of certain strategic initiatives and financial results. PTC says […]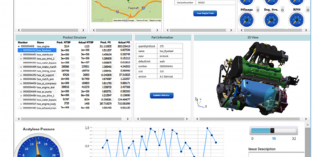 Major Windchill 11 release integrates PTC's technologies into a PLM for a broader range of customers.