Author Archive: Johan Keyter
Johan is a journalist, history buff, and tech enthusiast who enjoys writing about science, technology, and gaming. He also scuba dives but that doesn't seem relevant.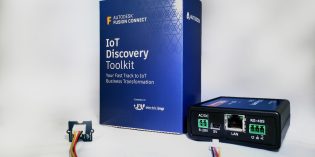 The new Fusion platform seeks to improve cloud-based development, while the IoT Discovery Toolkit enables companies to test the waters of a nascent industry.